Some Bad News and Some Good News: Medical Test Results
Well, Nicholas, my beloved husband Bob has come down with a particularly fierce brand of prostate cancer. And the good news is that it hasn't spread to the rest of him. These last few weeks have been lots of doc appointments and lots of waiting. Waiting for the next medical test. Waiting for medical test results.
Dealing With It
We've stayed pretty level and non-freaked-out during this experience, Bob more so than me.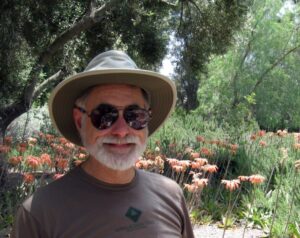 I go with him to all the appointments and when we come home, he's fine and I'm exhausted. After one bout of doctoring, I took a three-hour nap while he went straight to working out.
At first we thought this prostate problem was not going to a problem at all. (And at first I referred to it as a problem, didn't want to say cancer.) Almost three quarters of cases are so slow-growing that they can be ignored. His is in the other 30 percent, quite vigorous.
But finding out that it hasn't spread to his bones led to a feeling of relief, lightness, glee, that for me almost erased the thought of the original problem.
The Days Ahead
He will now have 18 months of treatment, but no surgery. No fun, but we're assured he'll come through it all very well. It's not going to kill him.
His staying alive has been my only focus lately, everything else instantly became logistics or simply unimportant.
Wait a Second
No, as I think about it, that's not entirely true. I've been finding work and weeding sustaining; they're activities that are still valuable.
Yet, until we got the no-spread news, I had not been engaged at all by my other ruling passion: reading for pleasure. For weeks, neither novels–nor Netflix–managed to hold my attention at all. This has never happened before. Novels have in the past been reliably potent medicine. Now that we have the better news, I'm reading a bit of Dickens with full concentration and watched The Trial of the Chicago 7 all the way through.
Also, I haven't been so single-minded that I didn't get madly addled by our washing machine dying and being replaced by one that didn't at first work. On the other hand, maybe it was more upsetting because of my fears for Bob. Bob's chief addlement is about making sure he can see all his psychotherapy patients with the necessary schedule changes.
The Long Haul
Most important, most sustaining, Bob has a plan for living on. He has always aimed for us having a 50th wedding anniversary, which would require him lasting until he's 91. (He's 79 at the moment.)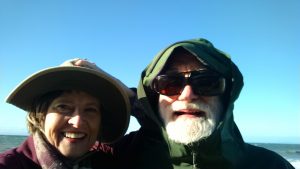 He's going to make it to our 50th, I'm happy to say.  I saw a story in yesterday's New York Times about the possibilities that may allow us to live to 200. I'm in favor.
Wishing you health and long life,
Peggy
Categories: Uncategorized
Tags: exhausted, fears, feeling of relief, live to 200, long life, months of treatment, plan for living, prostate cancer, prostate problem, slow-growing, staying alive, test results, waiting for medical test results