Emotion Undisguised
Dear Nicholas, I've often thought it would be easier to have ordinary straight-up bouts of  anxiety now and then–emotion undisguised– than to deal, as I do, with the long-running twisting anxiety-evasion strategies of OCD.  I rethought this stance on deflected emotion recently while reading the gorgeously well-written and quite moving memoir by Irish actor Gabriel Byrne.
His Walking with Ghosts shows his years of struggle with anxiety to be at least as bad and sometimes worse than anything I've gone through with the mental quirks of my obsessive brand of OCD. Yet as an actor, he has always seemed to move through the world with such elegance and knowing. I'm glad that in recent years he has found greater ease.
The Radiation Run
In my recent days, I've been dealing with what's probably another sort of displaced emotion–about Husband Bob's prostate cancer. Today was the fourth day of the five-and-a-half weeks of every-weekday visits to the hospital wing labeled Cancer Services. We go there together; no one should have to go get radiation by themselves. Tellingly, I manage to drive past that entrance more often than not.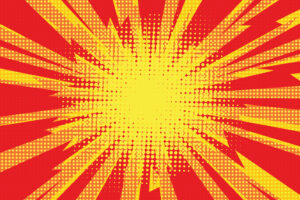 I feel no direct emotion about these trips, except I'm relieved they are now begun and not still looming in the future. And really, it's a fairly quick errand.
Quick as a Pizza
The radiation itself, once it's set up, takes about ninety-seconds, the same as for the firing of our favorite Neapolitan pizza. The speed nicely undercuts the seriousness of what's happening.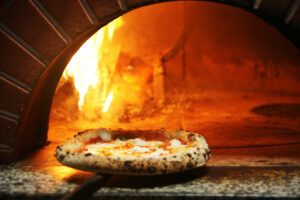 The way I'm handling my undercurrent of unease—which I surely have because after all it's cancer and it's my Bob having it—is with sleep. For months, after almost every time we've been to one of his doctor appointments, I have come home, opened my laptop to work, and fallen into hours of deep sleep. On some occasions on our return, he has started working out as I've passed out.
The Pitfalls of Emotion in Disguise
This morning, I fell asleep in the hospital waiting room, computer open in my lap, as I was going through my email. I woke up still sitting, still with a good grip on each side of my laptop.
No doubt napping is easier than fear and upset. On the other hand, I could have let go and smashed my laptop. Also, I want control of my time. I don't want to sleep away more of my life than necessary.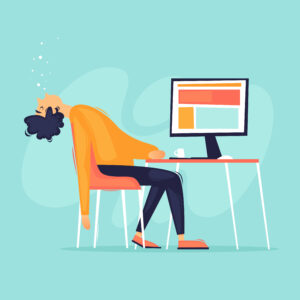 Sure, Take a Trip
I'm doing better at taking charge of this. For a while, I was falling asleep for three hours and more after an appointment. Today so far, it was just that gentle sinking spell, probably about as long as his zap of radiation. The improvement may be the result of my insistence on keeping my eyes open, or maybe it's because his doctor was so encouraging in our conversation today. In answer to my question, he thought it was a fine idea, and perfectly safe, to plan a big trip. I didn't want to have to wait a year-and-a-half for the end of the whole regimen of treatment. Sure, he said, why just one week, make it two, second one on me!!
I appreciate his positive view and I share it–even, I think, in the depths of me. Everyone tells us that Bob is going to be fine.
The Shark Looked the Other Way
But then there's the dream I had one night this week: for some reason I had to jump off a five-story high ledge into water where there was a large shark barely visible.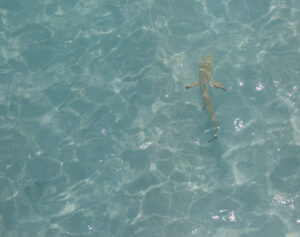 I wasn't particularly worried about the shark because I thought the jump itself was going to kill me first.
So I dawdled, and then the tide rose, making the leap a mere four-story fall. I jumped then and there was no sign of the shark and I swam to safety. From the start, it was a suspiciously anxious dream—and yet a happy ending. That outcome is the part I'm focused on.
Here's to happy endings, and never-endings,
Peggy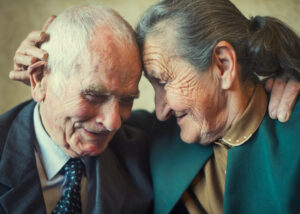 #anxiety #OCD
Categories: Uncategorized
Tags: anxious dream, bouts of anxiety, cancer services, choose my own emotion, control of my time, displaced emotion, Duke Regional Hospital, emotion in disguise, fell asleep, greater ease, happy ending, hours of deep sleep, Irish actor Gabriel Byrne, keeping y eyes open, napping, no direct emotion, obsessive brand of OCD, pitfalls of emotion, positive view, prostate cancer, strategies of OCD, struggle with anxiety, undercurrent of unease, Walking with Ghosts