Quarantine Dreams and Sleep Disturbance
Dear Nicholas, I'm curious about the quarantine dreams that I'm told the majority of us are having. My own tally so far: first nightmare I remember ever having and several nights of difficulty getting to sleep, all since the virus and lockdown began. It had been a long time since I'd had any difficulty sleeping. On the positive side, I'm still not having trouble often. But I note the change.
It seemed reasonable to me that sleep might be a bit disturbed under the circumstances. And now I read that it's true to some degree for most of us.  Seventy-seven percent of Americans are sleeping less than usual, according to a story by The Daily Mail and Associated Press.  (Not true for me! I've conscientiously made sure to oversleep enough to catch up.)
A number of academics are gathering quarantine dreams, the article said. One finding: people around the world are having similar anxiety dreams, according to Cornell professor Cathy Caruth, about dangers that are hard to identify and grasp.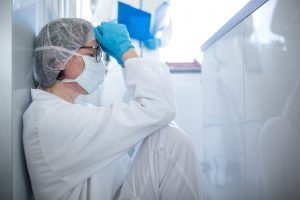 Most are low-level anxiety dreams, Harvard researcher Deidre  Barrett said, except for health care workers who more typically have nightmares about desperate struggles to keep someone alive.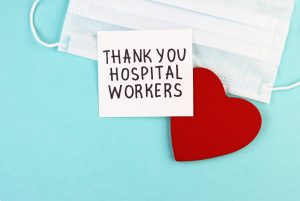 Me: I'm out here on the fringes of the whole experience: not a healthcare worker and not a patient. I'm having a very quiet life doing my usual work on my laptop on my sofa. Still, I've had the only nightmare I can remember (not counting the test-taking dreams that never really bother me.) The dream: a frightening man followed me into a public bathroom and tried to rape me. Screaming, I was fighting him as if for my life. Flat-out desperate and terrified.
Then Husband Bob, roused by the uproar, woke me up. Even in his state of marginal consciousness, he responded like the therapist he is.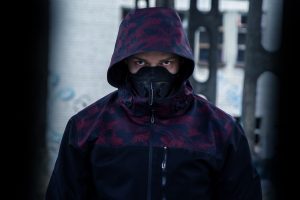 He said one sentence–"If it's a dream, you can change it"–and then went back to sleep. I didn't need to. I went peacefully back to sleep.
But my memory of the intensity of feeling has stayed with me. I've never had the call to fight like that in real life. And I know so many people have.
Last night I had trouble getting to sleep because I couldn't stop thinking about dangerous things I've done in my life. All so long ago– in my twenties and thirties. Back then I wondered why old people were so cautious, since they had less time to lose than young risk-takers. Now I think those episodes invaded my mind last night because of general low-level virus-related dangers.
I didn't view myself as taking risks back then. I just didn't always pause and think about consequences. I did a few things so stupid that I find them hard to think about.
I'll mention one in brief: swimming alone to an island off a harbor in Mexico to see underwater sculpture for which I'd missed the last boat. On the way back, I had trouble making any progress, swam and swam and only managed to progress slightly. Felt one swim-finned foot lose power, realized that the fin part had been sheared off.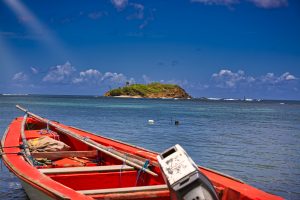 Was rescued by a glass-bottomed tourist boat that was also pulling an old man and a child in a dugout canoe. I climbed into the canoe. Later was told that that "shipping channel" was full of sharks. And realized that I hadn't realized I was in a rip tide–and I grew up in a coastal town–and I should have been swimming across the current not against it.
I can tell that story so that it's funny and light-hearted. It didn't feel that way last night. Neither did another one that was possibly slightly worse. I was horrified.
Once in a session you said to me, "Something has kept you out of  trouble."
I've been lucky. And now I realize how at times I've pushed my luck.
Well, not lately. I'm washing my hands as often as I'm supposed to.
Back then, I really did not see myself as ever reckless. I thought a lot of people, and not just old ones, were overly cautious. And I didn't do stuff that actually scared me (I discovered back then that I didn't have the makings of a rock climber.)  I think the reason some of my adventures didn't scare me is that some normal fears were bound up in or replaced by the irrational fears of my touch of OCD. Didn't worry about swimming alone to a nearby island in unfamiliar waters. Worried instead that I'd said the wrong thing years earlier and did someone serious harm.
Back then I passionately wanted to get rid of the irrational fears. I never gave a thought to wanting to have more reasonable useful fears.
Anyway, I'm glad I'm still here.
Glad you are too.
Sweet dreams,
Peggy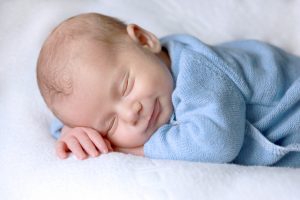 #quarantinedreams #virusdreams #howareyousleeping
Categories: Uncategorized
Tags: anxiety dreams, back to sleep, catch up, difficulty sleeping, first nightmare, frightening man, healthcare worker, irrational fears, normal fears, ocd, overly cautious, oversleep, said the wrong thing, sleep disturbances, sleeping, sweet dreams, swimming alone, taking risks, tried to rape, trouble getting to sleep, useful fears, you can change it