Positive News in My War on Aging
Dear Nicholas, Three encouraging developments in my small personal war on aging:
*Had my hearing tested and was told I have the ears of a "young adult"
*Had a hilarious talk with friends of a similar vintage this week about how forgetful we've become
*Was getting a trim when my hairdresser suggested I go back to long hair like I had forty! years ago
The Forgetfulness Conversation
The subject came up in the writing group I've been in since 1983. Turns out several of us have had the experience of reading fifty or so pages of a book before realizing we've read it before. I've done that twice in the last couple of months. It bothered me. Hearing the others' stories about forgetting made me feel less pressured to stop all forgetting.
One of the group pointed out that it's usually some odd detail that makes the book suddenly familiar: not the plot, the brilliant writing, the characters, but instead the sudden realization: "Oh, I remember this upholstery." Reading along in The White Tiger by Aravind Adiga, I'd asked myself, Can there really be two novels with a character named Pinky Madam? That's when I knew: I'd read the book before.
In the course of our conversation, another of our group tried to quote an expert: "I read an article by, um  (rueful laugh) that guy who writes articles."
Funniest moment for writers and readers: listening to an online recording of a poem called "Forgetfulness" about "literary amnesia" by former US poet laureate Billy Collins. Do listen if you ever forgot a title or an author or the capital of Paraguay.
Maybe it's the shining intelligence of the poet–and of my writer buddies– in spite of the forgetfulness that makes me feel better.
The Hearing Test
I often have trouble hearing what Husband Bob is saying and so I made an appointment with an audiologist. Conclusion: it's not my ears. I am at least quite good at picking up very faint beeps.
I loved the guy telling me that I had the hearing of "a young adult," partly because my novel-in-progress is about a sixteen year-old and falls into the genre called YA or Young Adult. I can tell future readers: I'm hearing with you.
The Hair
Hairdresser novelist  Steven Norton, who works upstairs in the three-person building where I have my office, saw a picture of me with long hair back in the '70s.  He thought it would be cool for me to have that hair again. My reaction: Are you kidding? Long hair at my age? It'll look terrible!!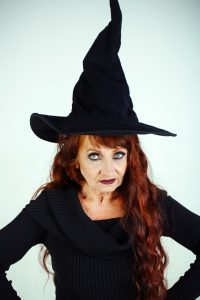 He assured me he could cut it in layers so it would work. He'd be keeping a close eye on the transition since  he was in effect my "in-house stylist."
He convinced me.
Which means I'll have longish hair by the time I proudly turn 70 in January. How 'bout that!
Also, an update to my recent post My Yoga Sabbath Problem, I've found a teacher I like, Judith Valerie, and have gone back to yoga. This is progress on another front in my war on aging–on those parts of aging that I'd prefer to avoid.
Wishing you unending good health,
Peggy
Categories: Uncategorized
Tags: aging, Aravind Adiga, back to long hair, Billy Collins, forgot a title, hairdresser novelist, hearing test, how forgetful, Judith Valerie, less pressured, literary amnesia, long hair at my age, Pinky Madam, read the book before, Steven Norton, stories about forgetting, The White Tiger, trouble hearing, unending good health, young adult