I Have What Prisoners Call Gate Fever
Dear Nicholas, A week after my second shot, with greater freedom close, I'm at the pit of my pandemic year. It's like what prisoners call gate fever, the barrage of feelings before expected release, emotions shooting in surprising directions.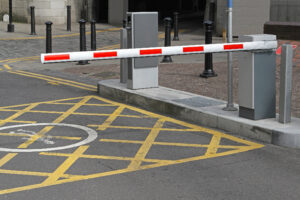 My case is no doubt quite different from an actual prisoner's, because I've been living comfortably at home with my husband and I've been my only jailer. I've been free all the while to put on a mask and drive to the grocery store, which is probably all the freedom I'll exercise for a while in my over-abundance of caution.
But the gate fever is on me.
The Real Prison Door
For real prisoners, the feelings emerge from real dangers: that they won't be able to manage the outside world, that they're leaving friends behind, that at the last minute freedom will be snatched away. Anxiety is strong.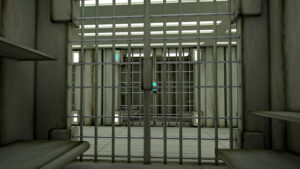 I didn't know the term "gate fever" until this morning when I went to Googling "frustration impatience near the end…." and "short-timer". I was seeking a diagnosis for my own condition. I found it.
Without knowing the name, I noticed this fever in process once years ago, not in a prison but on a cruise ship. At dinner the first night, the waiter approached our well-behaved foursome in a mood suggesting he might land a karate chop to smash the table. Bob and I and the quiet British couple were very very polite. The next night, in a more amenable mood, he told us it was his last week after many months at sea before going home for many months at home. I thought, Aha, that's it! With home so close, he was angry he wasn't there already and obviously that was our fault.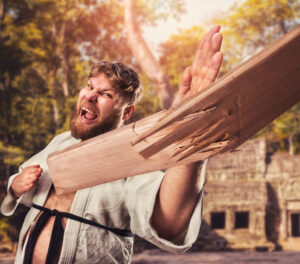 Symptom Number One
My own such fever is also taking the form of defiance–at my jailer, who is me. For a couple of days, I've defiantly neglected my own fierce disciplines, have skipped the bit of yoga and the daily meditation I require of myself. Now this may seem laughably small. But for me, it is large. I take such commitments pathologically seriously. Also, seeing that skipping a couple of days hasn't killed me, it's possible I'll never do either practice again. That all-or-nothing thing has happened before.
Symptom Number Two
I've lost eagerness about doing anything in particular when the gates re-open. I imagine myself continuing to sit here glum on the sofa in my flannel loungewear until I have fully withered and died.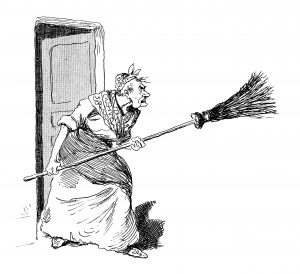 Symptom Number Three
I doubt that anything is ever going to go well again. This is uncharacteristic. I usually run on a dopey optimism that everything will work out well somehow eventually.
Possible Solution?
Do my abandoned routines? Get dressed, do mascara, do yoga, meditate?
Nope. Not doing it. Just try and make me.
Wild possibility?
Do something nice for someone else?
Will consider. Maybe.
Trade yoga for karate?
Too much work.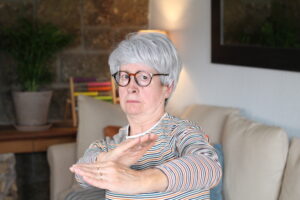 Count my blessings? Naah. I don't want to dilute the mood I'm in. Better to get it over with fast and furiously.
Yours in thunderous gloom,
Peggy
Categories: Uncategorized
Tags: abandoned routines, all-or-nothing, daily meditation, defiantly neglected, do yoga, everything will work out well, frustration impatience, gate fever, gates re-open, gloom, lost eagerness, possible solution, short-timer