I Don't Volunteer. What's Wrong with Me?
Dear Nicholas, I'm feeling a little uncomfortable about the fact that I'm not a do-gooder. This was starting to bug me even before Covid and the killing of yet another black man. I don't volunteer except for a little political campaigning; in the meantime, most of my family and friends are doing all kinds of good works. They are admirable.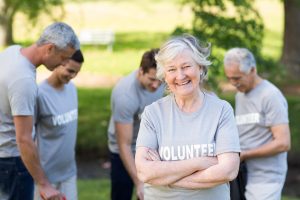 My discomfort hasn't yet risen to the level that I take action. And I don't know which way I'm pulling for it to go.
Even though I'm co-author of a book on volunteering, I don't want to take the time to do it myself.
I'm sure I'd find it satisfying to improve lives in even the smallest way, if I ever got myself moving. But I don't…
My embarrassing excuses
*I feel that writing my particular stories is the most important thing I'll ever do, no matter how many or few ever read them. (This is grandiose and narcissistic, I know. Knowing that doesn't talk me out of believing it. And it makes no sense as a justification for inactivism.)
*I believe that system-wide changes–for which I do my bits of campaigning–are what will create justice. (This is a feeble excuse, when I know that people also need immediate help.)
*I need to feel impassioned. I'm not going to force myself.
*I'm frightfully self-absorbed
*I enjoy having a blindingly white calendar. I love stretches of unstructured time.
*I don't want to. I'd rather stay home and read and weed.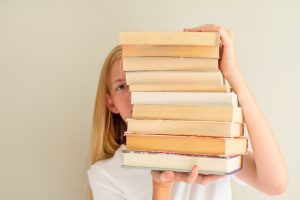 And Yet I'm Surrounded…
My friends and family are doing worlds of good: feeding the homeless, cleaning up after hurricanes, helping refugees, and so much more  And you, sir, created with a buddy a free mental health clinic where you worked with patients for almost twenty years.
Why Not Me?
It surprises me that I'm so unmoved to action. I make a great (pathological) effort to avoid doing harm. Seems reasonable that I might stir myself to do a little good.
I wish I'd known as a kid how much good my parents were doing. But they seemed to follow the biblical injunction of not letting your left hand know what your right hand is doing. Anyway, that's no excuse for my inaction.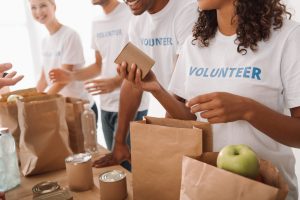 A Couple of Faltering Efforts
I recently attended a seminar on how to fight global warming. So far that has resulted in my writing one email to one congressman.
I signed up for a Zoom meeting to learn actions an individual can take to change racist systems.
I hope it stirs me enough that I'll follow through with action. I can't understand why I wouldn't. I'm clear that this work needs to be done.
Your well-meaning but slouchy friend,
Peggy
#volunteertogether #takeaction #helpinghands
Categories: Uncategorized
Tags: avoid doing harm, book on volunteering, cleaning up after hurricanes, do-gooder, don't volunteer, embarrassing excuses, feeding the homeless, follow through with action, force myself, free mental health clinic, good works, grandiose and narcissistic, helping refugees, improve lives, letting your left hand know, need immediate help, self-absorbed, stay home and read, system-wide changes, take action, take the time, unmoved to action, unstructured time