Duped! Scammed! Robbed!
Dear Nicholas, I fell for an online scam that emptied our checking accounts. I can't believe I let this happen. Reactions: shock, shame, anger, sadness, self-doubt, self-justification, hurt feelings, resignation, increased wariness, and maybe not enough increase in wariness. How did I let myself get duped, scammed, and robbed?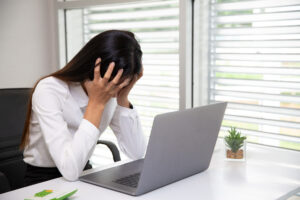 "My Nice New Online Friend"
There were multiple signs of scamming that I should have taken seriously. I'm too embarrassed to list them. Instead, I was beguiled by the fact that the guy on the phone sounded trustworthy. He gave an impressive performance. I thought we were trying together to solve a cyber-problem. Possible factor: the man had an Indian accent and I may have a friendly bias toward such voices after my winter in Varanasi researching my novel Sister India.
What Happened
Bob got an email saying he owed Geek Squad several hundred dollars. He didn't owe it and asked me to stop the charge. (The email was not really from Geek Squad. By being impersonated, that company is an even bigger victim of this scammer.)
On the phone, my effort resulted in the guy on the other end "accidentally transferring" money into my account. And on my screen, it looked like that had happened. He asked me to wire him back money. I did. That's the basic story, though it all took about nine days to happen.
I really believed he was a good guy. I was astonished when the banker told me he was not–and that, because the money was wired, we'd never get it back.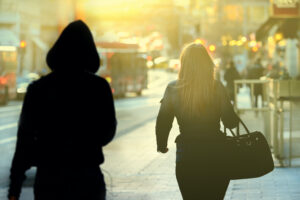 Outcome
Scammer got a pretty significant amount. I am embarrassed to say how much. (Okay, I'm updating to add this: it was $10,900, including Bob's business account. Gulp)
We are still financially solid, no risk of going hungry. ("No thanks to me" is the thought that crosses my mind.)
The computer expert who cleaned the robber out of my computer (Mr. Modi at Compuguru4u.) told me that we'd gotten off relatively easy. He has helped people who had just lost typically between $70,000 and $80,000. A friend told me that an English friend of his had been robbed of 500,000 pounds. As victims, we're not in those ranks. Still… I'm fighting off thoughts of good things our money could have paid for.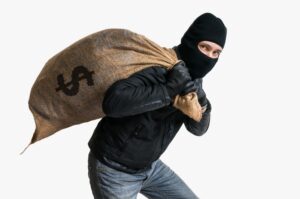 So far one check has bounced and several electronic payments have been stopped. Quite a few complications to deal with.
I'm making lots of phone calls and reports to crime-fighting agencies.
Elder Fraud??
At one government unit, my call was directed to the line for reporting Elder Fraud.  An added insult? No, actually, I don't find "old" to be an insult. I'm happily 73 and have been–up until this week–fairly competent. I don't view myself as "an old fool." To whatever degree I'm foolish, it has always been true. I don't blame my age.
On the other hand, I was born too early to be a "digital native." I was middle-aged before starting to use a computer. Maybe that had some effect.
Bob has been really decent and reassuring about this.  He was clearly worried about how all this was going to affect me; particularly since I'm pathologically prone to fearing that I've done wrong and "ruined everything."
Given that tendency, I'm bearing up better than I would have expected. Busily making phone calls and reports helps. When I'm done with the clean-up, I could have a sinking spell. I am resolved to dodge that; I don't want the scamming creep to get to me any more than he has.
Feel free to send condolences.
Peggy
Categories: Uncategorized
Tags: ase how did I let this happen, bounced, crime-fighting agencies, digital native, elder fraud, embarrassed, emptied our checking accounts, fighting off thoughts, friendly bias, Geek Squad. stop the charge, get it back, impersonated, impressive performance, increased wariness, Indian accent, lost typically, old foot, prone to fearing, saying he owed, scammed, shamed, signs of scamming, sounded trustworthy, wire him back money