Scam Fatigue
Dear Nicholas, Feeling wrung out and useless after a two-day (successful) struggle shaking loose yet another scammer, I Googled the words "scam fatigue."
Turns out I'm not the only one who feels done in by this stuff.  The Washington Post says, "Relentless waves of sophisticated phone and online scams are affecting people's mental health."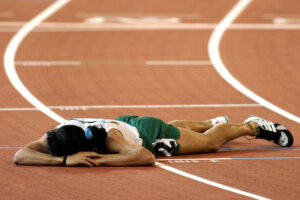 The story lists among the emotional impacts that can occur: lingering anxiety, depression, lowered levels of life satisfaction and happiness, strained relationships, headaches and fatigue. In the last two years, the money lost in reported fraud has gone up 70%. Yet even people who manage to hang onto their money are still affected.
This time, I didn't lose money. Last time this happened I did. People who have responded to a scammer are, I'm told, more likely to become an ongoing target. I may have increased my risk by writing about the problem. Perhaps I'm doing that again now. But it appears I'm already very much in the cross-hairs.
Scammers go after people's areas of interest or vulnerability, like age or illness. When I was #duped, I wondered afterwards whether someone had studied this blog to find my weaknesses. Because the approach was to make it appear that I had made a financial mistake that had cost someone else. Anyone who has read my blog often would know I have a dreadful fear of making mistakes, doing harm.
Well, I'm on guard now like never before.
Being on guard–and angry revenge fantasies–can be subtly costly.
I don't like any of this.
Peggy
#scamfatigue
Categories: Uncategorized
Tags: affecting mental health, angry revenge fantasies, duped, emotional impacts, fatigue, fear of making mistakes. on guard, financial mistake, find my weakness, ongoing target, online scams, responded to a scammer, scam, scammer, sophisticated phone, vulnerability