BIG BIRTHDAY
Nicholas, I'm turning 70 years old at 2:34 this afternoon. A big birthday to anyone who hasn't yet achieved it, though I know it's ho-hum to my eighty-something-ish friends. I want to make a deal out of it–increasingly, I feel big birthdays should get their due– but I haven't fully decided how.
What I know of my birth is that my mother went into labor shortly after deciding to shovel coal into the furnace and falling backwards into the coal bin.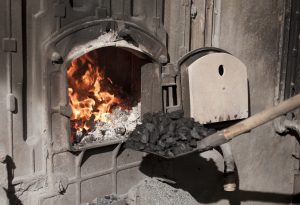 Given the added weight of me on her petite frame, she had quite a struggle climbing out. She did get back to her feet–no doubt, sooty–and I was born shortly afterward. I like this story. It feels like a vigorous start to a life.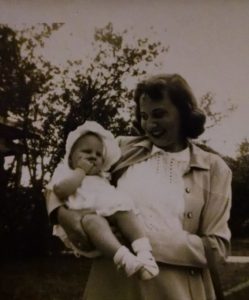 (Another less auspicious fire: I was 13 days old when my parents' business, Payne's Mens Wear, burned down. It was a tiny store in the space that was once the popcorn stand for Wilmington's Royal Theater. Not an anniversary we celebrated.)
I made a big deal out of my sixteenth birthday by getting my driver's license and driving my mother's blue Ford Galaxie straight to the public library. I remember that ride so vividly. I felt the whole world within my reach.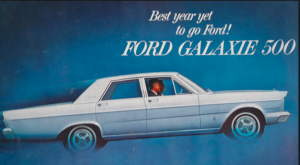 And I made a huge deal out of my sixtieth by spending 18 nights on the Upper West Side in a charming borrowed studio apartment with a sunroom/office.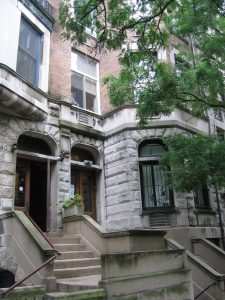 That was my bonus life as a New Yorker and it totally satisfied my long-running Plan B ambitions to live there. I was 62 before I was able to arrange it, but it still counted as celebrating 60. All the other birthdays I've enjoyed without making any big deal about them myself.
So far I've decided that this new decade is going to be celebrated by doing some home improvements, not something I've done a lot of in the past. Husband Bob thought this was an excellent idea and wondered what might be burbling underneath this choice. I'm not sure.
"Now or never" might enter into the decision, because for a little over two years loved ones have steadily been having serious health problems and/or dying. I wonder if that's now the way of things. This situation seems to be a trend for folks my age and older.
I do need a strategy for coping with the fragility of people. Focusing on the present moment and being grateful for the time I've had with them isn't fully doing the trick right now.
Note: I don't say coping with the fragility of myself. I'm not that far along in the process. That happy obliviousness is one of the side-effects of–so far– good health.
So Bob wants to know where I want to eat for birthday dinner, etc. The question feels too large. Maybe I want to go out for ice cream. Or delay the whole matter. Or have the carpets cleaned.
A Good Number
I'm actually cheerful about the 70 situation, though it may not sound like it. It's a number with heft and gravitas. A don't-mess-with-me number. Fifty was like that a bit; 70 even more so.  Also, I'm pleased to have made it this far without causing any disasters, without burning down any buildings.
Perhaps aging can work like this: When I first arrived at college, I felt so sorry for the seniors because they were in their last year and I had a whole four wonderful years ahead of me. By the time I was a senior, I was ready to graduate and go write news stories for The Raleigh Times. Maybe other stages of life are like that: by the time you get there, you're ready. Certainly, getting old for me isn't (so far) what it's often feared to be. I like it. And, Lord knows, I would not want to be twenty-something again. (Though I wouldn't mind dewy skin and at least 70 years ahead of me.)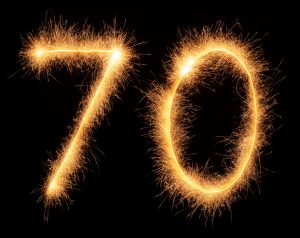 Okay, enough of this maundering for now. More later, that's for sure.
Ever more maturely yours,
Peggy
Categories: Uncategorized
Tags: 70 years old, being grateful, birthday dinner, bonus life, fragility, getting old, made it this far, more maturely, Payne's, present moment, stages of life, strategy for coping, The Raleigh Times, twenty-something again, went into labor