View From the Cancer Radiation Waiting Room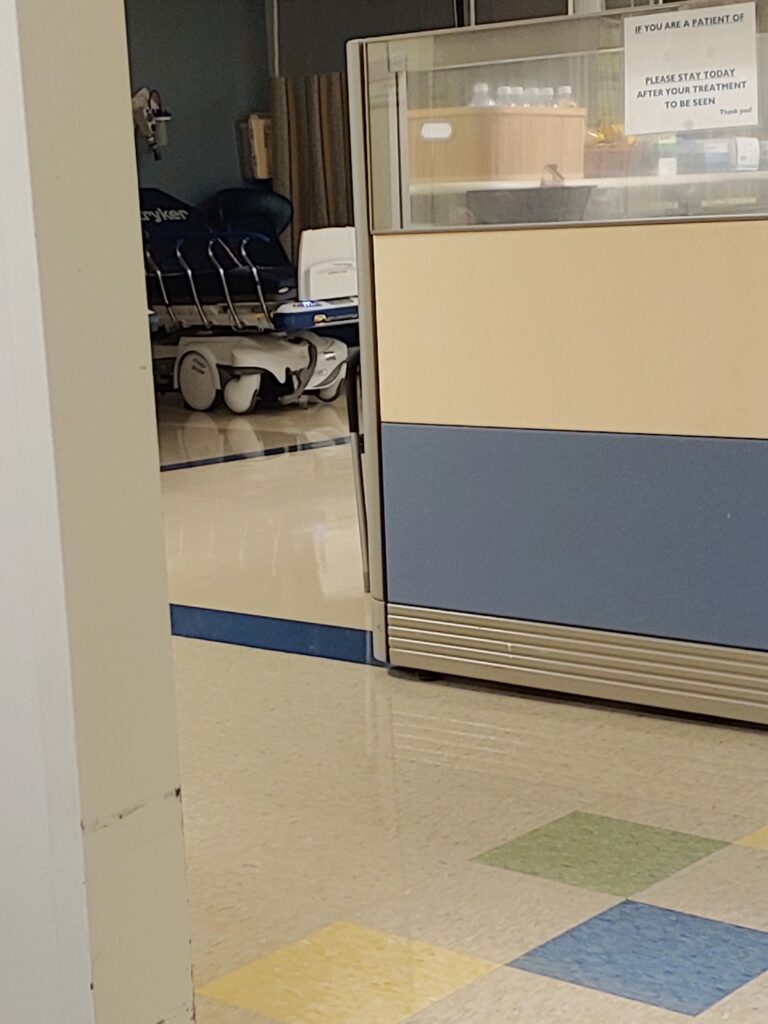 Dear Nicholas, I'm staying busy typing here in one of the cancer radiation waiting rooms in Duke's Raleigh hospital, while Bob finishes  with his second treatment for his second round of prostate cancer.
We are assured by all his doctors that he will be fine.
Still…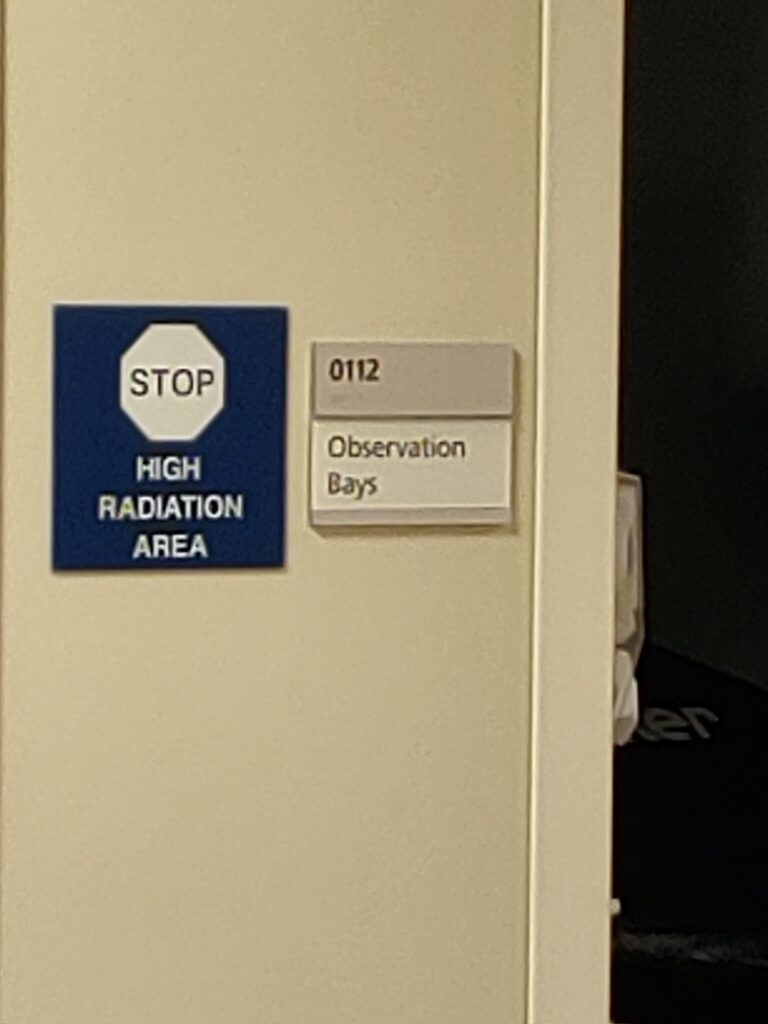 The view from here … well, it's not Paris or the beach. It's very quiet in these rooms, the medical folks are warm and attentive, the machinery is life-saving and no doubt potentially lethal as well.
And special care has been taken to make the entrance to the place welcoming: a cheery mural, a gazebo, reserved parking, lovely plantings.
It's all attention-getting. A bit more so, the second time around.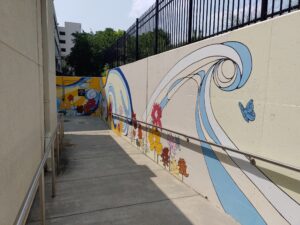 I was very upset about the recurrence the night after we found out the cancer was back. Then just wrung out. And then accustomed to the situation again.
People say that a threat like cancer puts other things in perspective: makes them seem less important. A friend who's had horrendous health problems recently said that nothing but health matters, "everything else is incidental."
Fresh Perspective? So Far, No
But I find that the rest of life still does matter to us. I'm still passionately working at getting word out about my new book (My Life On Earth And Elsewhere, https://tinyurl.com/pnv4ts27 should you be interested) and Bob is still deeply involved in his work. We go straight from radiation to his psychotherapy office two blocks from the hospital where I'll sit with my laptop in the waiting room as he sees patients upstairs. We still pay attention to the rest of life, the good things and the irritating ones.
Second Time Around
He does seem to be taking the cancer a bit more seriously this time, though. Last go-round,  he hardly paid it any attention, other than showing up for treatments,. (He does clinical hypnosis in his psychology practice and is very good at self-hypnosis.)
He's coming down the radiation oncology hall now. I hear his voice. I feel my eyes smile.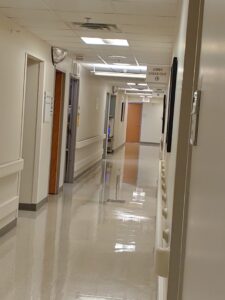 "Same as last time?" I ask him as he gathers his bag of street clothes to get changed. "Well, I don't know," he said. "I just take a rest."
Trusting that these excellent Duke docs are right: he'll be fine.
Peggy
Categories: Uncategorized
Tags: cancer radiation, cancer was back, Duke Raleigh hospital, good at self-hypnosis, life-saving, nothing but health matters, prostate cancer, psychotherapy office, puts other things in perspective, radiation oncology hall, round of, second time, waiting room