The Unnecessary Things That MUST Be Done In Getting Ready To Travel
Dear Nicholas, Why do I always have to tie up every ridiculously small loose end in life in order to comfortably leave town for a day or few? I know I'm not the only one who does this. Is it an innate piece of human nature to complicate getting ready to travel?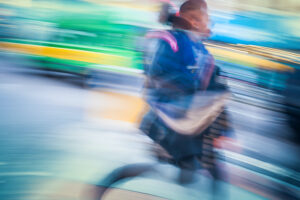 Minding the Chickens
"You wouldn't believe what has to get done," said a Chapel Hill friend, "before I can go to Rutherfordton for a weekend." That's 167 miles and two nights away from home. This man had goats and chickens and such to take care of, so perhaps he had an excuse.
But I had no reason to have to arrange, before going anywhere, for a dead tree to be cut down at our place. That tree had been dead for a long time without troubling me. Did I really need to wash clothes I wasn't going to pack? Or have my car serviced when it wasn't going to travel? Or, most excessive, stick fertilizer spikes in the ground around the shrubs?
Is Evolution to Blame?
Maybe this fix-things-clean-up impulse evolved in us when we stopped being hunter-gatherers and began living in one place. Perhaps it was somehow advantageous to survival at that point. I don't think it is now.
Or maybe it's imagining the pleasure of coming back to a relatively clean orderly life. A sort of fresh start.
Or could it be a compulsion like checking multiple times whether I've locked the door? Or unconscious anxiety about travel?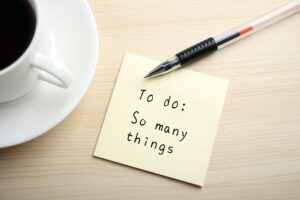 There Was a Time When…
I wasn't always like this. Or at least I remember one occasion when I wasn't.
It was a night back when I was a travel writer, about forty years ago, when I was to head out for Hawaii the next morning, to attend the Society of American Travel Writers annual meeting. I didn't begin any trip preparations until 9 p.m. that night, when I finished writing a story that was due. And then I was free! Nothing needed to be done but a load of laundry and then packing. Nothing more than that! I felt so light and relieved. All I had to do was get ready to go.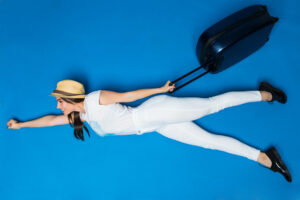 So I know it's possible to simply pack up and leave.
Is There Hope?
I don't know what changed. I'd like it to change back. Is there a way to do that?
Peggy
#travelprep #getthingsdone #traveltodolist
Categories: Uncategorized
Tags: advantageous to travel, away from home, before going anywhere, before I can go, clean orderly life, complicate getting ready, compulsion like checking, get ready to go, leave town, locked the door, pack up and leave, Society of American Travel Writers, to-do list, trip preparations, unconscious anxiety about travel, what has to get done