Spiritual Search and Promiscuous Sex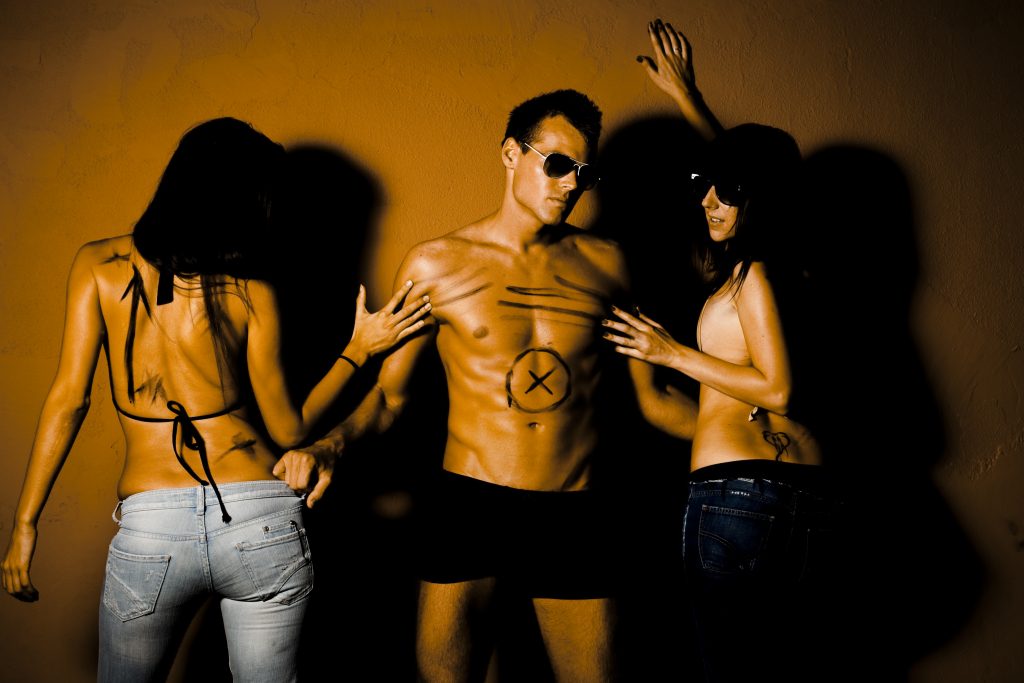 Is sexual promiscuity ever a spiritual quest? An effort to satisfy spiritual hunger?
A friend suggested I write about this. I've delayed getting to it, because I'm skeptical. My sense is that "sleeping around" is most often a quest for love, power, pleasure, adventure, and/or a view of one's self as rakish/seductive/desirable. Any combo of those reasons.
Googling did not deliver a lot of wisdom on the subject of spiritual search and promiscuous sex. A discussion at ecclecticsoul.tribe.net included this thought "…Promiscuous sex could perhaps actually open the door and provide opportunity for 'awakening' to the Spirit." The other comments in the thread took the opposite point of view.
From a book titled Understanding Non-Monogamies: "There's something numinous about promiscuous experience….Overwhelming physical attraction produces feelings of awe and wonderment and trembling. There is a sort of God aroused, a primitive, chthonic (that is, rooted in the earth), early, elemental God. There is an unfettered experience of the Divine…."
I agree that sex can be full of awe, wonderment, trembling, and the Divine. I don't believe promiscuity is a surer route to this experience — or that spiritual search is a major motivator of promiscuous sex. At least not a conscious motivator.
What do you think? I'm curious.
Categories: Uncategorized
Tags: awe, chthonic, desirable, elemental god, experience of the Divine, promiscuity, promiscuous sex, sleeping around, spiritual, spiritual hunger, spiritual quest, spiritual search, the Spirit