Seeing Myself on Zoom
I hesitate to say this, Nicholas, even to friends, maybe especially to friends, for reasons that will surely be obvious.  But I'm going to say it here and now because for me it's a little breakthrough that may give me a little more ease in the world. Or a lot more. Here it is: seeing myself on Zoom, I don't come off as badly as I expected.
My psychologist husband Bob runs, with group members' agreement, a video camera recording the therapy groups he leads. Participants can look at the tapes later and see themselves interacting with others. I once told him that I'd probably be pretty discomfited by seeing myself in action.
If It's Hard for Movie Stars…
I mean, some actors won't watch themselves on the screen and they have the advantage of script, make-up, and lighting.
Bob said maybe I wouldn't be so uncomfortable.
He was right.
Now I've seen myself onscreen talking and listening and, best I can now tell, I'm not the trying-too-hard, overdoing-it dork I'd thought.
Many times I've said to Bob as we rode home from a gathering: "Did I talk too much? I did. I talked too much, didn't I? I know I did." Like a young self-conscious teenager questioning and doubting herself after the fact.
Well, I think sometimes I do talk too much. I feel a kind of obligation to help "keep the party  going." Manners, ethics, and social skills were the required courses of my home life as a kid. The social skills didn't come easily.
"Make It Fun"
Once when I was a teenager, my family took a group tour in which meals were served to tables of four. We were a family of five, which meant that at each meal, one kid ate at another table. I remember brother Harry, then 14, saying he didn't want to go to another table because it wasn't fun. Daddy said, "Son, if it's not fun, you make it fun." Between making it fun and working summers as a clerk at the family clothing business, I did learn to talk.
Once that ability kicked in, it hasn't quit.  Sometimes, when I get going, it's hard to stop. I remember once when you, Nicholas, talked on at length about something, then caught yourself and said to me, "For God's sake, interrupt me!" Which we both thought was pretty funny.
On the whole, I don't like to be interrupted. That's putting it mildly. But sometimes after I'm well into my third interlocking amusing anecdote, it would be fine if, to use a sports analogy, somebody else grabbed the ball and ran with it.
Seeing Myself on Zoom
Anyway, what I discovered seeing myself on Zoom is that I'm pretty much like everybody else, behaving reasonably, not jabbering at all.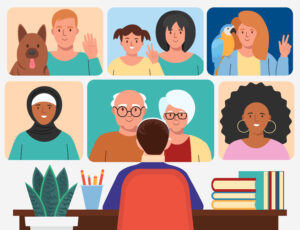 And, bonus finding: my bad hair days aren't as bad as I'd imagined.
I never would have predicted that I'd make this delightfully relieving discovery in a pandemic on an internet app at age 71. Certainly it's inconsequential in the big world picture. But it's relaxing to me to have noticed.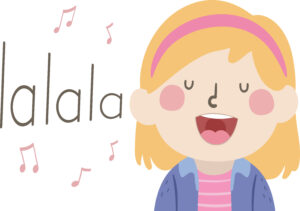 Before I Get Too Carried Away…
On the other hand, one day in a Skype conversation, I was told that when I leaned back from the camera, I looked "so young." So young that I "could be 50," which is hilariously far from  what I think of as young.  So the on-screen experience has its limits in ego-boosting. Still, I'm glad to get this little technological surprise.
Peggy
#zoomme #zoombie #zoomzoom
Categories: Uncategorized
Tags: bad hair days, come off, dork, doubting herself, ego-boosting, I don't like to be interrupted, like everybody else, little breakthrough, make it fun, more ease, onscreen talking, psychologist husband, seeing myself, seeing myself in action, social skills didn't come easily, talk too much, therapy groups, young self-conscious teenager