Putting Ranting Aside…
Dear  Nicholas, I feel morally obligated to say in a calm and reasonable manner how I am going to vote and why. If I can un-muddle and focus on putting ranting aside.
I think a lot of us are pretty worn down by political friction.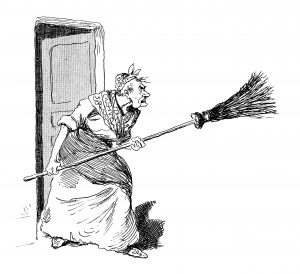 The image that comes to my mind is the paradoxical one of a burning river. Remember when oil slicks caught fire on the Cuyahoga in Ohio? I feel as if for the last four years a flaming river has been running through us.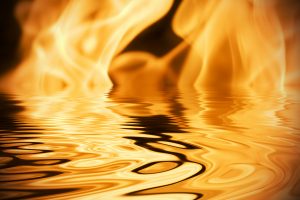 I'm resolved once again to stick with fact-gathering, deciding, voting and campaigning.
Not easy. Lengthy outraged conversations are so much easier, though they do little but stoke more anger. Still, I do need to take some kind of stand: I don't want to look at myself as someone who didn't speak up.
Goals
First, I want a new president. Here are a few of the reasons, all matters that are well-documented, not simply my opinions.  The current administration has:
*Removed more than 90 environment-protecting regulations
*Increased the number of immigrants locked in detention by more than 40% as of last September, separating small children from their parents
*Blown up the federal deficit from 585 billion to almost a trillion
*Publicly insulted women– saying of a Republican opponent "Look at that face! Would anyone vote for that?– admitted to grabbing and groping, and been accused by more than fifty women of unwanted aggressive sexual advances, including a rape.
*Produced a tax cut that gave the wealthiest 20% a post-tax income increase averaging 2.9% on average, compared to 1.6% for people with middle incomes.
Where's The Faith?
All of these conflict with the tenets of every major religion, certainly of Christianity, the one I know best.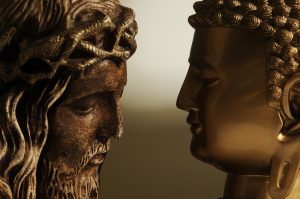 Now I'm no socialist. As a self-employed writer, I've run a small business for many years, which requires the eye-opening act of writing a check for taxes, not having them deducted from a salary. My self-employed mother used to say: if everybody had to write the check, there would be a tax revolt.
I don't love paying taxes. And I want work and effort and accomplishment rewarded– in a way a bank can understand. But I also want a system of government that gives everybody a fair chance at an excellent education, that ensures that nobody dies because they couldn't afford a doctor, that doesn't tilt unfairly toward the already-privileged. I think it's possible to have both.
The accident of birth into poverty or privilege shouldn't permanently shape a person's life; it shouldn't be necessary to have an exceptionally good brain or outstanding talent to rise out of poverty.
Late Night in the Hospital Halls
I want a minimum wage that allows people who work full-time to be able to afford somewhere to live–without having to take three jobs. Spending time in hospitals with ailing loved ones, I've noticed this: the medical staff people look reasonably healthy and awake, no matter the hour; the people pushing the trash wagons through the halls late at night look worse than most patients. They look like the walking dead, which makes me think that this is their second or third shift of the day. This should not be necessary.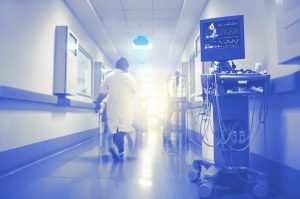 No More Noahs
I want our familiar life on Earth to go on: with breathable air, tolerable temperatures, and no need to board an ark.
So, who am I voting for? Well, at this moment I'm for the hundredth time torn.
Between Elizabeth Warren and Joe Biden.
Who? Who? Who?
For a couple of days I was certain I'd choose Warren. I think she can move us in the direction of more opportunity for everybody–and better environmental protection.  She's a change from the status quo, which much of the population seems to want. She's both impassioned and reasonable. She's a straight-talker who explains her stances using facts, and not it's-going-to-be-beautiful generalities.  I think she'd be a good at the job and I'd like to see a woman president for a change.
Then… last night a friend said: if you add up the votes for all the candidates so far, there are more people supporting middle-of-the-roaders than the ones favoring greater change. A more centrist candidate is far more likely to win.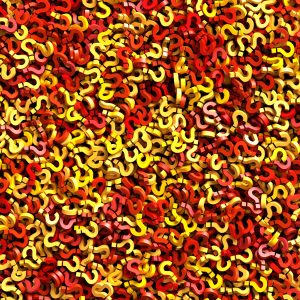 And another friend said Biden will surely choose a woman for a vice presidential candidate and that may be the surest path to a woman president.
And then Biden swept the South Carolina primary.
And I like Joe Biden, his warmth and optimism. To me, he seems a thoroughly decent man. And he leans in the direction of greater equality of opportunity and will do all he can to keep the planet live-able.
Right now, I'm likely to pull the lever for Biden. However there are hours still to go before my Super Tuesday vote.
But Why Would Anybody…?
Why anyone is willing to take the job is beyond me. I think I'd rather be homeless than president; I'm not willing to feel responsible for the lives of soldiers, for example. I do know I might change my mind pretty quickly after one night on the street.
And, Putting Ranting Aside, What About You?
Not that you would indulge in ranting, of course. But I'd like to know: who are you voting for and what are your reasons?
Your calmly obsessive friend,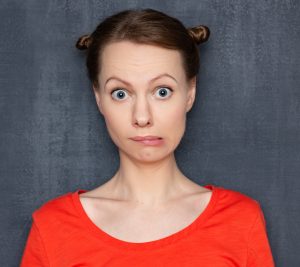 Peggy
Categories: Uncategorized
Tags: accident of birth, accomplishment rewarded, aggressive sexual advances, couldn't afford a doctor, environment-protecting regulations, federal deficit, how I am going to vote, insulted women, locked in detention, look at that face, minimum wage, muddle, new president, political friction, ranting, rise out of poverty, separating small children, system of government, tax cut, three jobs, tilt unfairly, voting and campaigning