On Intuitive Understanding
Do you remember being born? Diane Brandon does, and her book-in-progress, "Born Aware: Memories of Those Spiritually Aware Since Birth", is about what she and others remember thinking back then.
I'm pleased that she invited me to take part in this blog tour "On Intuitive Understanding," especially since I found her earlier book, Intuition for Beginners useful. (Her Dream Interpretation for Beginners comes out next month.)
So here are my answers to the four questions that each writer on the tour is answering. And below these you'll see that I'm passing the list on to three other writers.
1) What Am I Working On? 
I just now hit page 315 in a new novel, "Darcy of the Astral Light," about a Raleigh teenager who, in the midst of complicated family problems, starts having out-of-body experiences and a romance with a boy who is not quite of this world. I've paused to read what I've written, because I keep forgetting some of what has already happened.
Also, less actively, I have a biography-in-progress (many years in very slow progress) about an artist and mystic who arrived in my home town, a plain woman, old and alone, dressed in medieval clothes and not long out of a mental hospital. She was convinced she was led to Wilmington, North Carolina by Athena and she was sometimes visited at night there by King Arthur. Because of and in spite of these unusual qualities, she changed the personality of this small city.
2) How does my work differ from others of its genre? 
All of my fiction is about the intersection of sex and spiritual experience. There isn't a lot of fiction that combines explicit sex and transcendent religious experience.
So a perhaps more appropriate question is: where does my work almost fit?
Visionary Fiction is not a widely recognized genre yet, though a number of writers are working hard to change that. My most recent novel Cobalt Blue did win a a 2014 IPPY for Visionary Fiction, so that's definitely a strong possibility, at least for this book.
Here are my novels, in 3 nutshells. You tell me where you think they fit.
Sister India      American flees trouble by running to a Hindu holy city where the sacred river Ganges helps her in tangible ways.
Revelation       The divine turns out to be different than the minister thought and his university church congregation doesn't want to believe what he's telling them.
Cobalt Blue      Mysterious spiritual experience takes a shocking turn; probably the only novel ever to be both featured on a Playboy Radio Network program and listed in the top 100 Kindle spiritual books.
3) How does my writing process work?
It's different with every book. I have to fumble my way into the system that works best for each one. I've been writing professionally since 1970 and had summer newspaper jobs before that; so I'm pretty matter-of-fact about the process. I sit down and start tapping away on my keyboard, in spite of fears and reluctance.
In general, I write a draft at top speed. That's the imagination draft. Then the next time through is the craft draft, when I look at what's working and what needs to change. Usually I write many drafts of a novel, continuing to alternate between those two modes.
Back when I was writing short nonfiction most of the time, I felt I was almost done by the time I had written a strong lead. With that first sentence done, the stories seemed to follow a logic that the opening had set up.
4)  Why Do I Write What I Do?
Well, I certainly never meant to turn to fiction. I was writing travel articles and seeing a fair amount of the world in my earlier years, which was a fine adventure. Then the need for fiction struck; it was almost like "getting religion." The impulse to dive into a novel was overwhelming and irresistible. (Fear and reluctance only grew with experience.)
And how did I find my way to novels that combine sex and spirituality? Never meant to do that either. I still don't plan on it when I'm starting a book; but no matter where I begin in a story, the two subjects simply arise and intertwine. Every time. As for the "Intuitive Understanding" title of this blog tour, I seem to relying on Intuitive more than on Understanding.
Bios from the authors coming soon on this blog tour On Intuitive Understanding: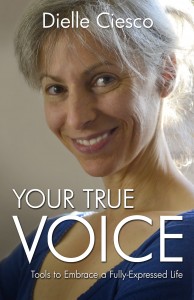 Dielle Ciesco, author of The Unknown Mother: A Magical Walk with the Goddess of Sound, and Your True Voice: A Transformational Journey through the 10 Gates of Sound, specializes in the transformational power of the voice to heal and connect us with our own Divinity. She is passionate about every Voice, be it the one we use everyday to communicate, the ones we hear inside our heads, the silent voice of wisdom, voices raised in song, or the ones that call us to awaken. The creator of Vocal Toning Meditation, Transformational Voicework, and Toning for Peace, she is a featured improvisational vocalist on the TLC series with Visionary Music, creators of DNA Activation music, as well as on the Bliss of Being with Richard Shulman and the Pure Heart Ensemble.She teaches workshops, writes, sings, makes art, and works one-on-one with clients from her home in Western France.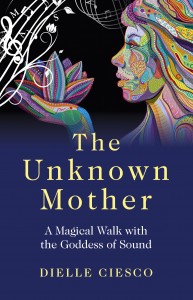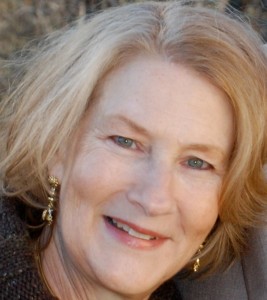 Jan Krause Greene is the author of I Call Myself Earth Girl, a novel which explores how a woman gradually opens herself to mystic wisdom when she discovers she is pregnant and is convinced that she conceived the baby in a dream. She is currently working on the sequel, as well as two other books. She also helps individuals embrace their authentic voices through Finding YOUR Voice Writing Workshops.
Krause Greene grew up in the Washington, DC area. She came north to attend Boston College and has lived near Boston ever since. While raising five sons, she wrote HOMEFRONT, a popular newspaper column chronicling her life as mother, teacher and writer. Self-described seeker and visionary, her poetry and fiction examine life's big questions from the perspective of characters both young and old.
An avid story-teller, Krause Greene appears at open mic venues and has been the featured story-teller at a number of venues in the greater Boston area. Last March, she was invited by the Berkshire Festival of Women Writers to read from her novel at The Mount, the beloved home of Edith Wharton.
As a member of a four-generational household spanning ages 2 to 98, Jan Krause Greene spends time caring for her mother, playing with her grandchildren, gardening and communing with nature. She also loves to sing and dance, although she notes that she is not very good at either.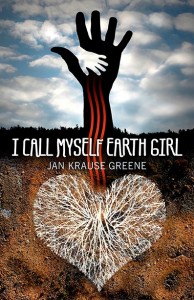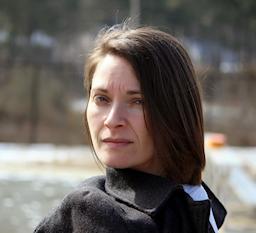 Kelley Harrell is a bestselling author and modern shaman living in North Carolina. A lifelong intuitive, she has worked with a local and international client base as a shaman since 2000. Her most recent book is Teen Spirit Guide to Modern Shamanism (equally suitable for older folks.) Her bestselling memoir, Gift of the Dreamtime: Awakening to the Divinity of Trauma chronicles her pivotal step into the role of shaman. She holds a Masters in Religious Studies, is a Reiki Master and ordained interfaith minister, and she honors the paths of Seiðr and Druidry. In 2013, Kelley had the honor of being named a Wisdom Keeper by Shaman Portal. She writes regularly on runes for The Huffington Post. 
A major focus of her work is helping those in spiritual emergence incorporate animistic life through private sessions and mentorship, and to create community for those between worlds in The Tribe of the Modern Mystic. Her shamanic practice is Soul Intent Arts, and she is vigorously involved with the worlds in and around her.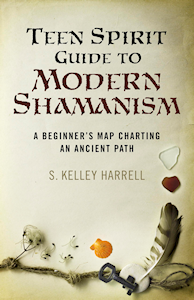 Categories: Uncategorized
Tags: animist, astral light, Athena, bliss, craft, Diane Brandon, Dielle Ciesco, earth girl, imagination, intuitive understanding, Jan Krause Greene, Kelley Harrell, magical, meditation, out of body experience, sex, sex and spirituality, shaman, shamanism, spiritual experience, spiritually aware, transcendent, transcendent religious experience, true voice, visionary fiction, vocal toning, why do I write, wisdom keeper, writing process