Hypervigilance: As If The Whole World Has OCD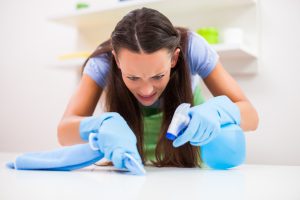 Dear Nicholas, The way people are thinking now in order to deal with coronavirus is curiously familiar to me. People have adopted all-day hypervigilance–spraying germ-killers, standing six feet apart, not doing x, being sure to do y, holding continuous awareness of what's the correct or incorrect next step.
Getting Every Move Right
It's the very essence of obsessive-compulsive disorder: if I don't do exactly right, something terrible will happen. And that requires constant monitoring of one's thoughts and behavior.
We've even gotten into lots and lots of hand-washing, the classic and familiar symptom, the favorite TV symptom, which, as of course you know, is far from the only form or manifestation of OCD.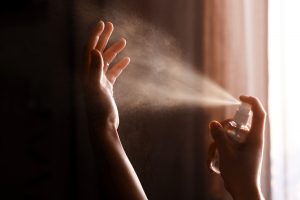 Scrupulosity–An Inside Job
Right now I'm lucky that my own brand of the ailment–scrupulosity– has little to do with germs. Without the fine pills I take, I'd be obsessing  about whether I said something damaging, did something morally wrong, when I'll make The Big Mistake That Will Ruin Everything. It's a type that's mostly invisible, mostly just makes a person seem nervous.
The Constant Self-Monitor
For sure, I don't want to pass on any germs, but avoiding that is actually relatively easy. I've worked at home this week. That's much easier than constant monitoring of present and past for insensitivity and moral failure: the continuous scanning for Wrongdoing.
Now Everybody Knows…
I kind of like the idea that now everybody know what it's like. Although everybody already knows to a lesser degree. I once said to a therapist buddy of ours: I have a touch of OCD. He said: You and everybody else with good sense.
But normal over-cautiousness, normal excessive neatness or moral preoccupation are not the problem. It's when the pattern of thought or behavior goes hog-wild and attaches itself to dire threat and shapes a life moment by moment continuously. That's the problem.
I don't want the whole world to have OCD forever. Or to have coronavirus either.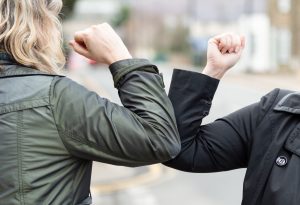 I wish there were a fine pharmaceutical that could take care of this bug and the need to monitor and guard against it. At the same time a wicked part of me also thinks: See, all you mentally healthy people! this is what it's like! Now you know!
A Lucky Obsessive
But this obsessive is so lucky: my pills work and I've never had a disabling case of OCD, just a troubling mind-warping one that,  except for a telltale bit of over-intensity, I could almost hide.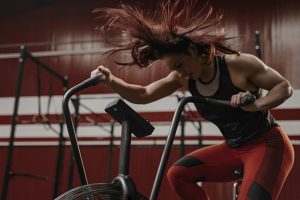 So, with all the hypervigilance practice I've had and the fact that I haven't just been laid off from a job, I'm relatively un-freaked-out about my own situation in this global crisis.
It's an irony I felt like sharing as I wish you continued good health.
Keeping calm and carrying on,
Peggy
Categories: Uncategorized
Tags: deal with coronavirus, exactly right, excessive neatness, germs, getting every move right, has OCD, mistake that will ruin everything, morally wrong, obsessive-compulsive disorder, said something damaging, scrupulosity, self-monitor, six feet apart, something terrible will happen hand-washing, wrongdoing