Falling Asleep at the Wheel–The Shock of a Near-Miss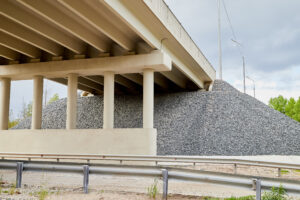 Dear Nicholas, Mid-day today, driving to the grocery store, I hit the wall of an underpass. The sound of metal against concrete and Bob yelling my name woke me. I yanked the car back into the lane and kept going. I'd fallen asleep at the wheel.
We were not hurt: the car scraped the middle of the wall, didn't slam into the end. Not hurt, but badly shaken. Now, hours later, I hesitate to write about it.
What I Always Told Myself
I'd always thought that I would know seconds in advance when I was about to fall asleep and then wake myself up. That was foolish because I don't know in advance when I'm falling asleep at night. Instead, it's suddenly morning.
Today it was suddenly horrifying.
So how to deal with such a failure of competence?
*Get more sleep
*Stop driving if I feel at all sleepy
*Forgive myself? (I'm getting better at that and not a moment too soon.)
*Let time take me back to my usual feeling of immortality?
What Happened Next?
In the grocery, I found that I was leaking tears as I hunted for the cherry tomatoes. The sudden harsh awareness of how close death sits to us all the time–and my own shocking fallibility–was hard to take.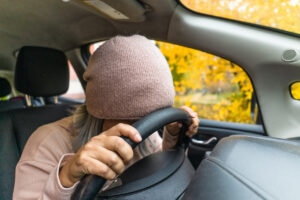 After our shopping, Bob drove us home. Twice on that ride, I gasped in fright because I thought another car was too close. That hyper-vigilance may linger for a few days.
What To Do?
I've resolved to get more sleep. The light must go out by 1 a.m. I'm a night owl, but I need to set a limit. I hope I'll stick to this resolution. I fear I might not as time passes and I tell myself that it only happened once in all these years and probably won't again.
I'll probably forget the nearness of death. Maybe that's not so bad. Living with that sharp knowledge would make me continuously jumpy and probably less safe.
Surprise– I think I nodded off again for ten seconds just now. More sleep, that's the answer!. Then at least if I cause a disaster I'll know I did what I could to prevent it.
My psychologist husband Bob suggested a reframe of the event: that I "saved us from a wreck today." Actually he saved us, by yelling. If he hadn't been watching….
The whole incident is humbling.  I think it will come to mind when I feel rising exasperation at anyone else's mistake.
I may be thinking about this for a while.
Soberly,
Peggy
Categories: Uncategorized
Tags: cause a disaster, failure of competence, fallen asleep at the wheel, falling asleep, feeling of immortality, forgive myself, get more sleep, hit the wall, hyper-vigilance, near miss, nearness of death, shock, underpass