Dying Into The River: Email to My Therapist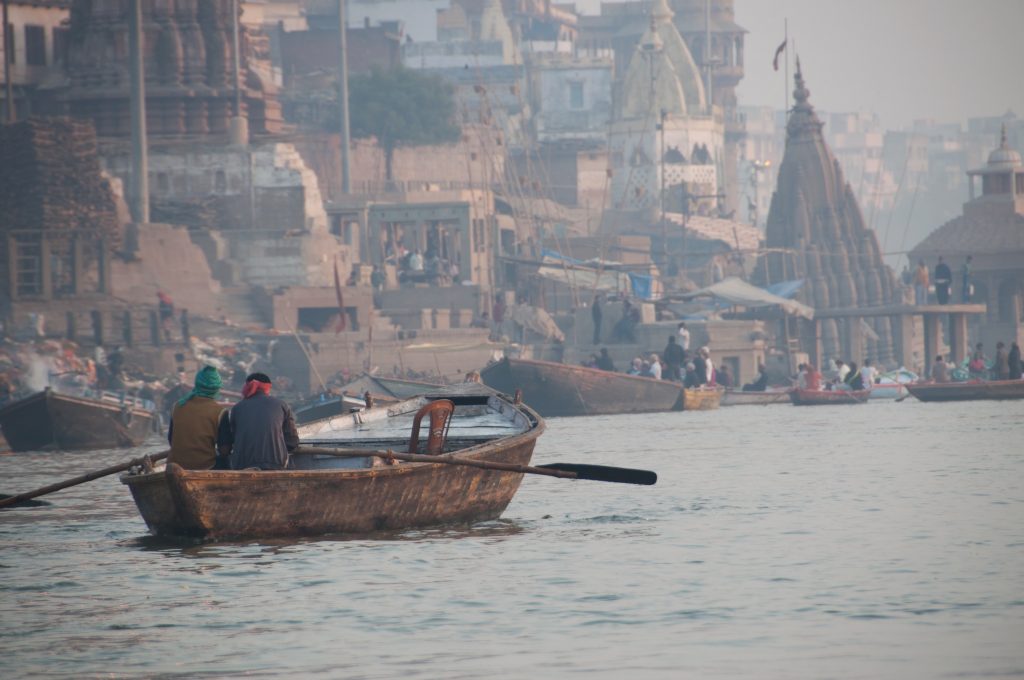 Nicholas, Recent brushes with death have been on my mind — and now, by chance, a story of mine has just been published that takes me back to when I saw the shocking reality of death on the Ganges, the dying into the river. I was 41 years old at the time (in 1991) and fairly new to the idea of being not-young. Now I'm getting used to the idea of being "older" with death inevitably closer and I was curious to revisit my view of it then.
The story is pulled from the journal I kept of my three months in the Hindu holy city of Varanasi as I was doing research for my novel Sister India.
The article is in the fascinating waterway-themed issue of South Writ Large. I've always felt that water embodies magic and I'm not alone in that view.
I've pasted the first paragraph of my story below. I'd love for you to have a glance at the full article: "Holy Waters: A Ganges Baptism."
First I saw the iconic photos of the Indian holy river city—the wildly exotic skyline of the old maharajahs' palaces along the Ganges, the smoking funeral pyres, the sunrise bathers at water's edge. For me, the dusk and dawn pictures of Varanasi, with the turrets, fires, and smoke rising above the curved riverbank made the place seem almost a mirage, a watery oasis no traveler could ever reach. But for more than 2,500 years, Hindus have come here on pilgrimage. Varanasi is the home of Shiva: creator, destroyer, and sustainer of life. This city is the most auspicious place for a Hindu to die, the place to be released from the cycle of rebirth.
Read more…. and, if you will, say what you think.
Thanks.
Peggy
Categories: Uncategorized
Tags: brushes with death, cycle of rebirth, dying, funeral pyres, Ganges, Ganges baptism, Hindu holy city, holy waters, home of Shiva, most auspicious, pilgrimage, released, sunrise bathers, Varanasi