Did I Talk Too Much?
Nicholas–It's a family tradition of Bob's and mine that when we leave a social gathering and get in the car, I say, "Did I talk too much?"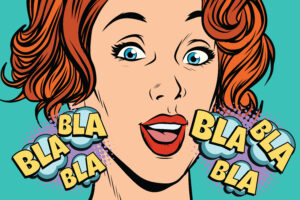 I asked him again today after we attended our nephew Franklin Payne's high school graduation (summa cum laude, salutatorian at Wake Early College of Health and Sciences!)  Afterwards, proud aunt and uncle had lunch with Franklin's proud parents Harry and Ruth. And I regaled them with lots of stories.
I didn't feel bad about this (as I so often have in other situations.) This time I asked Bob the usual question–"Did I talk too much?"–mainly because it's a tradition and indeed I had had quite a lot to say. He said, as always, that no, I did not talk too much. My flow of chat had been, he said, "about average." That's average for me, not for anyone else.
You once remarked, Nicholas, in a tone of mild wonderment, that I had begun sessions with you by talking as much as fifteen minutes without pause. Fifteen minutes is easy. It's nothing. The first time I ever taught a day-long class I immediately  abandoned my lesson plan and talked for six hours (with a lunch break.)
Talking Until I'm Light-headed
Once after a brunch date in my single years, a housemate asked if I'd had a good time and I said, "Yes, he was so interesting I talked until I was dizzy." This was not an exaggeration. But maybe it was just the coffee.
Once in a cardiologist's office I had one of those stress tests that involves running on a treadmill. The doc cranked the angle of the machine up high as it would go. I heard the nurse murmur something on the order of: Wow, she's really going! And the doctor said, "Yes–and she's still talking."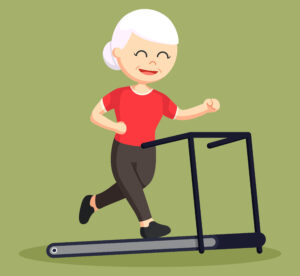 Yard Goods
I think of it–my spiel of anecdote–as yard goods, unfurling from an apparently endless roll.
Why do I do this?
I do know I find it fun. Also, once I start it's seriously hard to stop. (Could this possibly be related to my OCD?)
To Get Attention Or Avoid It?
I'm really rather introverted–is that the reason why I do all this talking? in order to hide out in a storm of stories?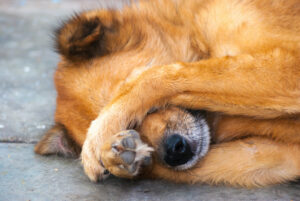 It's almost always stories. I'm pretty sparing with information and opinions. In fact, I'm rather quiet until the story machine roars into action. Certainly a good supply of stories fits with my line of work. But lots of quiet people write. Maybe I'd have published more books by now if I'd said less. I doubt that, though.
I used to leave a get-together and think, "Oh, no, I did it again." I'm glad to say I rarely feel that way these days. I seem to have made peace with the habit, or compulsion, whatever it is. Not beating up on myself about it allows me to look at it calmly and feel curious.
From whence cometh this rolling wave of yard goods?
I do usually feel some responsibility to keep a party going. That's a tradition of the family I grew up in.
Will Someone Please Stop Me?
And when someone else arrives in a group who wants to take a turn at it, I happily yield, sometimes with a feeling of relief.
The first time my father went skiing, he was in his fifties and he signed up for a lesson. He took off on his  first run down the mountain and realized he didn't know how to slow down or stop. So he yelled to the instructor, "Tackle me.". I know that feeling.
And, once, Nicholas, I interviewed you for a magazine article–I think it was for Cosmopolitan on the subject of decision-making. I asked you one question and you talked and talked and talked and then said, "For God's sake, interrupt me." I know that feeling too.
Dreams of Glory?
I don't tend to feel hungry for attention, not that I'm aware of. Dealing with attention is a lot of work. In fact, my dream of writerly fame is pretty low-key. No paparazzi at all. Instead two people at another table in a restaurant notice me and one says,"Isn't that–"  The other says, "Yes, and let's leave her alone."
The Fun of It
Today, I know I was in high spirits.
It was nice to be together with my people when  recently we've spent more than a year apart. And I was excited for Franklin, who is so bright and successful.
It was a fun day. (Is this whole post merely a way of bragging on Franklin? My own education never required any Latin descriptors. He's my last nephew to launch and is doing it with such style.)
So Why Wonder about the Jabber?
I feel I'll know something useful about myself and my writing process and place in the world, if I ever understand why I would run on a treadmill telling stories to a cardiologist I'd never seen before in my life.
I welcome enlightenment on this subject.
Peggy
Categories: Uncategorized
Tags: anecdote, chat, compulsion, Franklin Payne, get attention, hard to stop, hungry for attention, introverted, keep a party going, quiet people write, spiel, still talking, stop me, talk, talked until I was dizzy, telling stories, Wake Early College, well of stories, why do I do this?, writing process