"Your Call Is Important to Us." Business That's Not Human Scale
Dear Nicholas, It's not just me. Lots of folks have this petty but demoralizing complaint: marathon multi-hour sessions on the  phone or online trying to do business with outfits that are not human scale.
The Unscalable Electronic Wall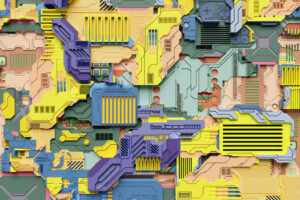 My heart sinks whenever I realize I need to make some change in our phones, wifi, electricity, TV or, God forbid, try to buy or re-arrange a plane ticket.
Of course this is a lucky-person kind of problem. You and I are indeed fortunate to have a phone, electricity, etc. I know that. Better tilting with utility companies than cleaning up after sooty kerosene lamps.
The Music That Plays Again and Again
Still, I think there's a general problem when so much of the population would rather have a minor traffic accident or a wisdom tooth removed than try to reach their "provider" of some piece of the household infrastructure.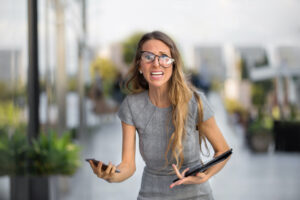 I've spent as much as five hours trying to get one problem solved. And a guy I know who is good at this sort of thing recently topped out at four hours. His wife walked into the living room to hear this usually mild-mannered man shouting, "Don't hang up! DON'T hang up!"
The Repeating Reassurances
So what is the problem? I'm guessing it's too many consumers and not enough staff to deal with us all. And chatting robots that can only answer questions no one is ever going to ask.  And automated systems that too often send us in circles or in the wrong direction. And passwords that mysteriously no longer work. And don't get me started on finding solutions on websites.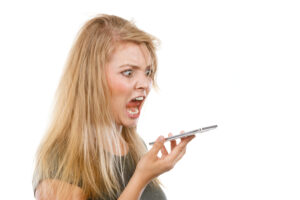 I've read that swearing at the robot can get you to a human agent faster. But my experience is: it can get you hung up on.
We're probably still in the Model-T stage of all of these systems and gadgets. But it's beginning to feel as if we've been in this stage for a long time. While I would not want the job of creating, with the available resources, systems that quickly and efficiently work, it is my hope that some clever teenager will take this on.
The Beleaguered Staggering Systems
Until then, if I need to get some little electronic matter straightened out, I pack a lunch and gather reading material and settle in for a wait. Maybe I'm just really bad at this, but again: I am far from the only one.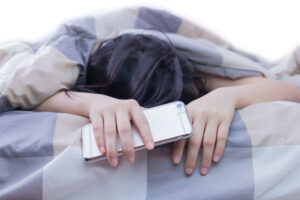 It's a minor matter in the big picture, but it would be good for the national mood as well as my own to be done with services that are not human scale. It's a mere inconvenience, a bit like having a chair at the breakfast table that requires a stepladder to get into. We need human-sized everything.
Ever so patiently yours,
Peggy
Categories: Uncategorized
Tags: automated systems, don't hang up, household infrastructure, human-sized, multi-hour sessions on the phone or online, not enough staff, phones wifi electricity TV, too many consumers, your call is important to us