What Would Dr Ruth Do?
A few years ago, I bought a pin at a street fair for a couple of bucks. It's the image of a mermaid and a merman in heated embrace. I think it's kinda cool — not too terribly tacky. Wouldn't put it on my skirt suit lapel the day I announced for president; but still, it's no outrage.
But I've never worn it. I feel hesitant because of the erotic subject matter. And yet I write regularly here and in all my fiction about the intersection of spirituality and sex, about the sensual and the supernatural.
So why am I not wearing this pin once in a while? Is the pin more mightily out-there and public than the pen? Definitely not.
I'm a little embarrassed at this hesitation. It's silly. I ask myself what would the famous Dr Ruth, "America's Favorite Sex Therapist," do? I'm betting she'd wear it. After all, she has endorsed a product called an eroscillator.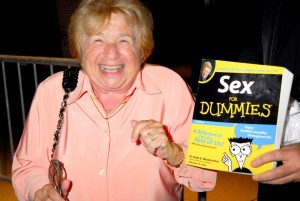 My feelings about this pin remind me that sex is still an innately private subject — even now, as sex tapes and sexting grow more commonplace. Even when the topic is sex-and-spirituality.
It's also a subject that still needs talking about. Especially on any aspect that's as controversial and, in my view, fantastically obvious as the spiritual-experience/orgasm connection.
I'm wearing the pin. I promise. If not tomorrow, then very soon. I'm betting Dr Ruth wouldn't hesitate for a second.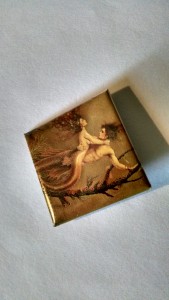 Categories: Uncategorized
Tags: embrace, eroscillator, erotic, hesitation, mermaid, Merman, Orgasm, sensual, sex, sex therapist, spirituality, supernatural