The Go-To Guilt Reflex (After A Week In Poland)
Dear Nicholas, Bob and I got home late Tuesday afternoon from a long-planned long-delayed trip and now, as I write, it's Friday and I still haven't gotten back to work. I feel like a terrible slacker. My reliable guilt reflex has kicked in. And the guilt itself feels terribly self-indulgent when refugees are on the run from war in Ukraine, into the very city we visited.
The trip was quite an event for us, visiting far-flung relatives, third try after two covid cancellations. They live in Kraków, Poland, neighbor to the Ukraine, and we had hoped for quite a while to meet the new baby there, second step-grandchild for me. Well, we finally met the little guy when he's already doing a bit of walking and talking. A long delay, but we got there.
An excellent trip, though I came down with a slight bug (not covid) my second day in the city. It didn't interfere with anything, but got a lot worse six days later when we started home. I find that timing a bit suspicious.
Now on my third day at home, I feel well enough that I ought to be back in action, doing the writing and editing that I have too greatly allowed to define me. As I'm self-employed, this over-emphasis on work has given me useful self-discipline. However, I ought to be willing to give myself sick leave, even a few hours more than strictly necessary, even when terrible events are happening in the world. Also, a lot of my sister seventy-somethings are retired, so how is it I feel so guilty about missing a day of work?
Attempts At Answering My Own Question
Because I fear I'll never go back to my work again?
Because I feel I'm wasting valuable time that I can never get back?
Because life is short and getting shorter?
Because I'm far too identified with my work and fear that if I neglect it there won't be enough left of me?
Because writing is how I make my best contribution?
Because coming back to the book-in-progress is always a slightly tricky re-entry process, trying to pick up where I left off?
Or is it because I'm safe and comfortable and could be doing more to help Ukrainians?
Where I Left Off
A few days before leaving for Kraków, I finished the first draft of a book in progress for many, many years. That was a big deal. I also know that the last two chapters need a lot more attention before I start at the beginning on the second draft. I don't feel like doing it yet.
I do have a cough that could clear a covid-fearing room. But I feel good enough now that I was able to get myself yesterday to the Bojangles drive-through.  A person who can do that can surely reread and mess with a troubled last chapter.
This book is a really really big deal to me: a biography of an artist/mystic that has become something of a memoir of my own writing/religious experience as well. And last chapters are important, for sure. But I mustn't let that slow me down.
Oh, So What?
On the other hand, what difference does a day or three make? (And one might ask, what difference does a book or three make? But I'm not capable of thinking that way.) I do know I'll get to it pretty soon, in part to throw off the guilt about not getting to it.
What Would Be Nice…
I'd like to be able to keep going at a good clip without the motivator of the big moving wall of guilt pushing me. That would be nice. I'm not sure how one does that.
Kraków, BTW…
During our visit, we had hot chocolate on the wide main square that has been a busy spot since the thirteenth century. We ate dinner on a boat docked in view of the castle (older than the market square) on the river that runs smooth and wide through the city. It's a beautiful old city of walkers and bike riders that feels peaceful and festive, though so close to the war in Ukraine; more than 150,000 Ukrainian refugees have poured into Kraków. Our relatives there have housed a few recent arrivals.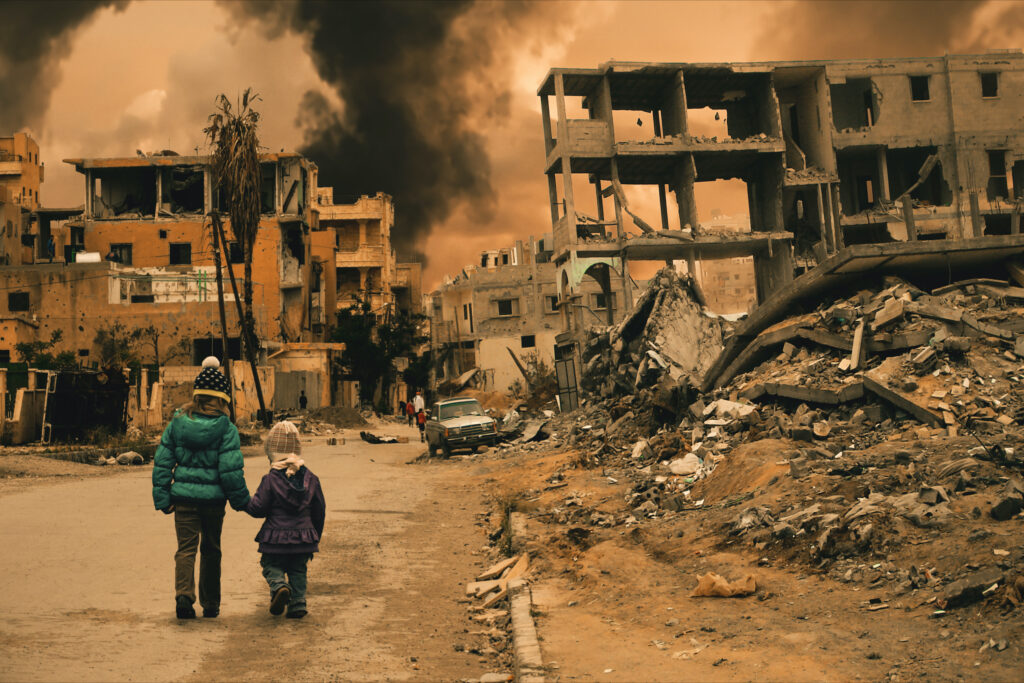 Once in my travel writing days, I was visiting a small beach town in the north of Israel when that country was at war with Lebanon. I could see Israeli troops heading to Lebanon on the road behind the hotel and at the same time helicopters bringing back the wounded over the ocean on the other side. A young man in dusty combat uniform had just come off the front to make a phone call at a pay phone in the lobby. The contrast was hard to take in. The same kind of disparity was occurring less visibly in seemingly serene Kraków. How many people in the foot traffic on the streets had come from Kyiv or Mariupol?
Not on the Run From War
My small personal wrestle with guilt is, of course, a laughably small problem compared to leaving a home that's under attack to travel a dangerous route to another country. On the other hand, here I am safe and comfortable at home. You'd think I'd be able, under such easy circumstances, to get a few things done. Right?
But this stall will end, I know it will, it always has. At least by tapping this out, I've proved to myself I can still type.
Peggy
Categories: Uncategorized
Tags: back in action, back to work, covid cancellations, delayed trip, finished the first draft, got home, guilt pushing me, guilty about missing a day of work, Krakow, life is short, on the run from war, over-emphasis on work, reliable guilt, self-indulgent, slacker, step-grandchild, throw off the guilt, useful self-discipline, war in Ukraine, wasting valuable time