Spiritual Autobiography: Ooh La La?
When Dan Wakefield wrote his spiritual autobiography, Returning, the story began in panic and then took many surprising turns.
Have a go at writing your own and discover the moments that have been formative in what you believe today. There may be surprises.
In Dan Wakefield's workshops on Writing Spiritual Autobiography, he makes the process into an intriguing exploration. He has led these classes in locations across the U.S., in Mexico and Northern Ireland, and at Sing Sing prison. Venues range from church, synagogue, and continuing education center to monastery and seminary.
Another is coming soon at Quaker retreat center, Pendle Hill, near Philadelphia, July 5-9. I highly recommend this experience. He and I have taught together at Auburn Theological Seminary in New York and I've sat in on parts of this workshop closer to home in Durham, NC. Dan is a superb teacher and group leader, a mentor to many many good writers; he's particularly good with exercises that help people remember what they think they've forgotten.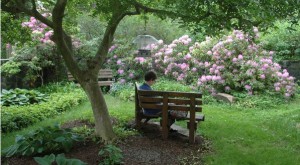 Library Journal describes his own saga in Returning as his "spiritual pilgrimage from his boyhood in Indiana through teen-age agonies over acne and sex, immersion in atheistic Columbia University in the early 1950s, protracted analysis, and a depressing mix of alcohol and failed relationships even as his writing career flourished. Triggered by mid-life conversion and nurturance in Boston's King's Chapel, this narrative reflects obliquely on the ways God was really there all along, despite Wakefield's frantic resistance. A moving book, honest, evocative, and insightful."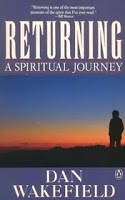 Bill Moyers said it's "one of the most important memoirs of the spirit that I've ever read."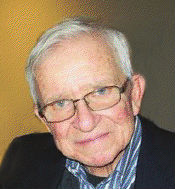 While his own story is gritty, that's not necessarily true of those who work with him. On the other hand, one writer who has taken several of Dan's workshops has focused heavily on sexuality. Documentary producer Betsy Blankenbaker recently published a memoir titled Autobiography of an Orgasm.
"In my workshops," Dan says, "no one is asked to write specifically of any aspect of their lives, but there are always some who find a connection between sexual and spiritual themes, while others don't choose to explore that aspect of their stories…In my view, spirituality deals with all aspects of experience.
"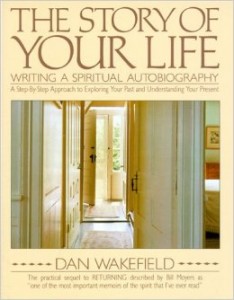 Dan's other writing credits include best-selling novels Starting Over and Going All the Way, which became a movie starring Ben Affleck and Rachel Weisz.
He has also written seven other spiritual books:
The Story of Your Life
Spiritually Incorrect
Expect a Miracle
Creating from the Spirit
The Highjacking of Jesus
How Do We Know When It's God?
Releasing the Creative Spirit
And he has been a senior staff writer at Yoga Journal and columnist at Beliefnet.
For more info on the upcoming workshop, visit the site for Pendle Hill. If you attend, I'll hope you'll report back here how it goes. I'd love to post some pieces of participants' spiritual autobiographies.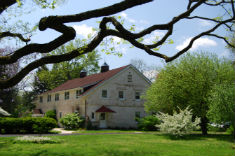 Categories: Uncategorized
Tags: acne and sex, alcohol, Auburn Theological Seminary, Beliefnet, Ben Affleck, Betsy Blankenbaker, Bill Moyers, Boston, creating, creative spirit, Dan Wakefield, Going All The Way, King's Chapel, Library Journal, ooh la la, Pendle Hill, pilgrimage, Rachel Weisz, sexual, sexuality, spiritual, spiritual autobiography, spiritual pilgrimage, Starting Over, workshop, writing career, writing spiritual autobiography, Yoga Journal