On a More Joyous Note: Email to My Therapist
Dear Nicholas, New puppy!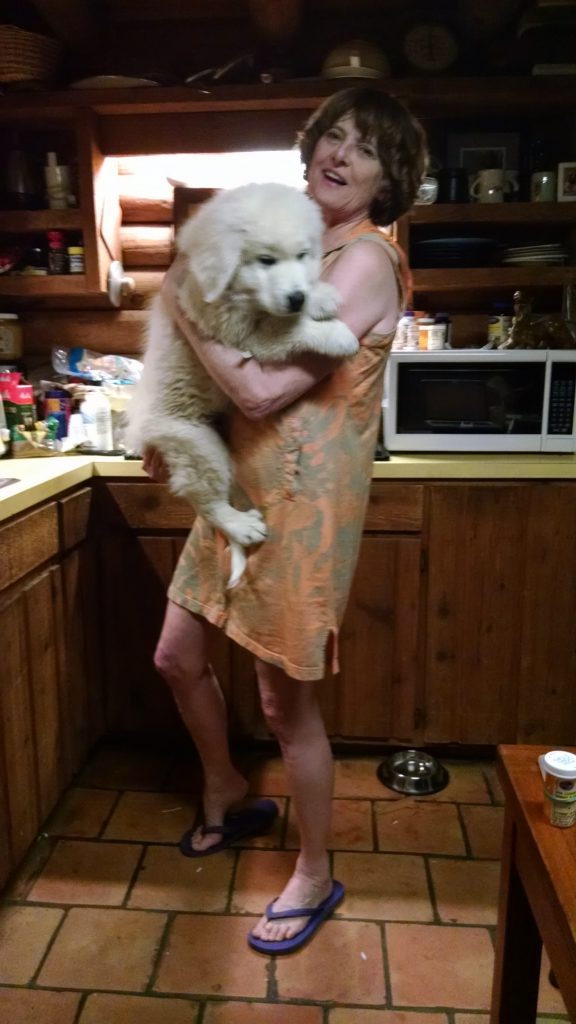 His name is Carlo. He's ten weeks old. He's a Maremma, which is an Italian breed of livestock guardian.
He joined us two days ago and he's starting to get used to the idea. He'll grow up to be about 100 pounds, which is 25-ish less than the beloved giant who preceded him. Right now he's hardly bigger than a rabbit under all that white hair. (Photo by husband and serious dog wrangler Bob Dick.)
A puppy is very good for mental health.
Peggy
Categories: Uncategorized
Tags: dog wrangler, email to my therapist, Italian breed of livestock guardian, Maremma, mental health, new puppy, on a more joyous note, Peggy Payne