Old-Fashioned? Or Just Being Particular
Nicholas, Doing some window-shopping today, I suddenly realized how many new and not-so-new trends I don't take part in. I started making a list and I'm shocked. Am I old-fashioned or simply being particular? Not that I begrudge others the pleasure, but there's a lot of very popular stuff I don't do, including:
*blue or bejeweled manicures
*tattoos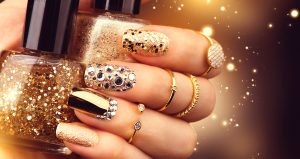 *saying "like"
*pocketbooks that cost as much as a car
*gender-fluidity
*the bare-sternum look in red-carpet-wear
*Real Housewives of Wherever
And I'm Just Getting Started!
How many trends do I get to dodge before I'm seriously old-fashioned? Also, some of these trends have been around so long they seem permanent, including:
*smoothies and other ostentatiously healthy food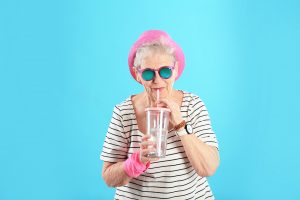 *running shoes when I'm not running
*bottled water
*T-shirts
*craft beer
*lace dresses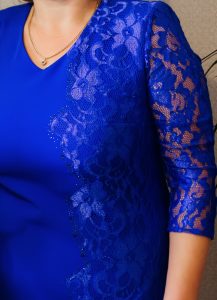 *carrying the damn phone everywhere
Open-Minded?
This list is making me sound grumpy and finicky, definitely not Julie Andrews singing "My Favorite Things".  But I just took a highly-scientific online personality test that said I was 98% open-minded and only 57% neurotic. Could that be wrong?
I have updated somewhat. I do like:
*rap
*tooth whiteners
*my laptop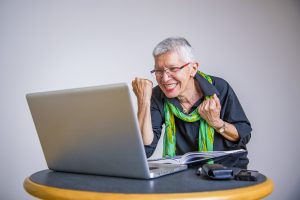 And I've come around to being okay with:
*capris
However I don't understand the de-trending–the demonizing–of pantyhose. I think they look elegant.
Oh, Well
But we all have our preferences, don't we? Nothing wrong with that. At any age. (And as you may recall, I'm a very hip seventy.) So tell me some trends you've decided to stay clear of. I need company in my persnickety-ness.  We could make being an outlier–or old-fashioned–into a trend.
Particularly,
Peggy
Categories: Uncategorized
Tags: being an outlier, de-trending, grumpy and finicky, I don't do, look elegant, many trends, old-fashioned?, open-minded, pantyhose, particular, popular stuff, updated, we all have our preferences