More and More Books on Sex and Spirituality
New nonfiction about the intertwining of sex and spirituality seems to be coming out at an ever-increasing pace. And some of these books, I'm happy to see, are by religious leaders.
Two of the writers who've been steady on the subject for a number of years are David Deida,, author of Finding God Through Sex and 11 others; Shmuley Boteach, whom I think of as the pro-lust rabbi; and the deservedly popular Thomas Moore, The Soul of Sex.
A quick run-down of some recent titles:
Pure Sex: The Spirituality of Desire, written from a Christian perspective by Gordon Dalbey and Mary Andrews-Dalbey, points out an irony:"Sex is dirty and immoral…so save it for marriage and the one you love most."
God Loves Sex: An Honest Conversation about Sexual Desire and Holiness Co-author Dan B. Allender is both a psychologist and a biblical scholar. One reviewer says: "A worthwhile read…and not for the squeamish!"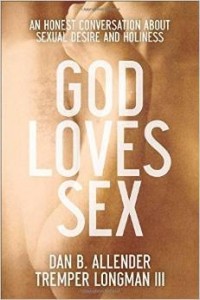 In Advanced Spiritual Intimacy, Stuart Sovatsky takes a tantric approach (tantra being the belief of branches of Hinduism and Buddhism that body and spirit are intertwined).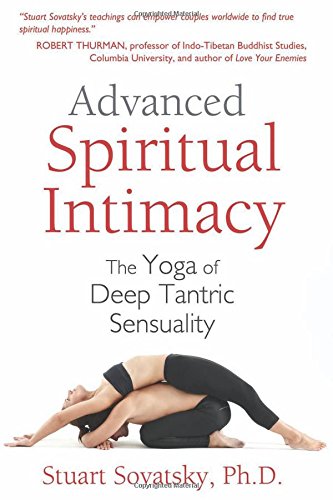 The God of Sex: How Spirituality Defines Your Sexuality by Presbyterian minister Peter Jones, who holds div school degrees from both Harvard and Princeton (and was a childhood friend of spiritual Beatle John Lennon.) He compares Christian and "pagan" views of sexuality and explicates Christian scripture on sexuality.
God and the Gay Christian by Matthew Vines will be out next month. Part memoir, it affirms a combination of biblically conservative faith and sexual diversity.
Kosher Lust: Love Is Not The Answer by Rabbi Boteach argues for the importance of lust in marriage.
My next post will review Redeeming Sex, out this month. Author Debra Hirsch, is a minister at the Tribe of L.A., self-described as "a bunch of missional artists and vagabonds learning to live in the ways of Jesus."
Categories: Uncategorized
Tags: books, Christian, David Deida, Debra Hirsch, Finding God Through Sex, gay christian, God loves Sex, god of sex, holiness, intimacy, kosher lust, matthew Vines, missional, nonfiction, pagan, Redeeming sex, sexual desire, Shmuley Boteach, Stuart Sovatsky, tantric, Thomas Moore