Mermaids: They're All Around Us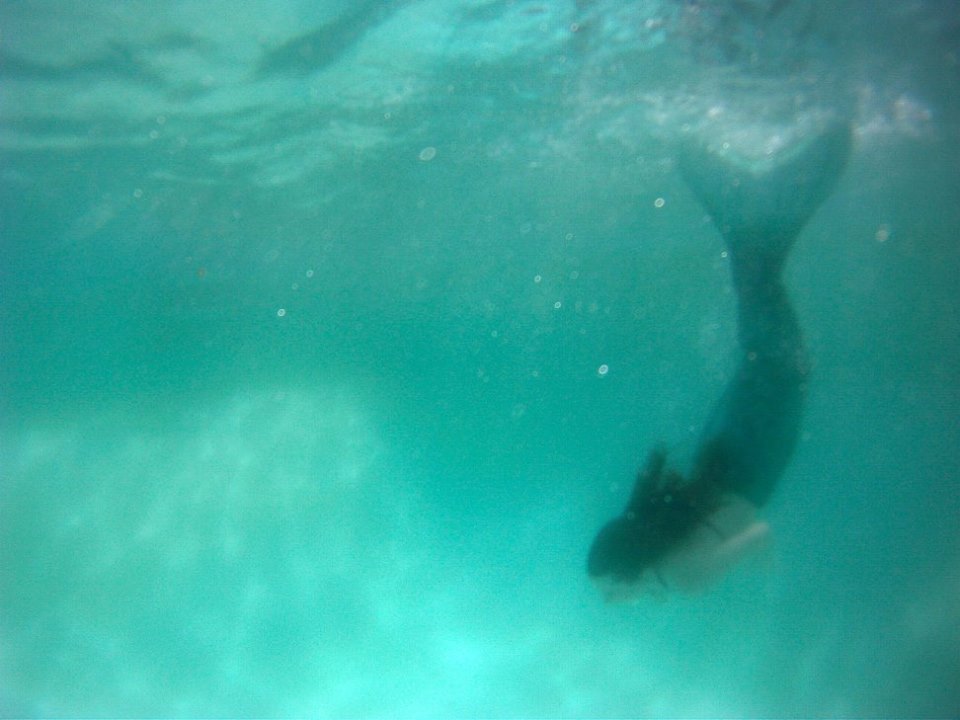 Lately I've gotten acquainted with a mermaid. Her name is Shelley Opearls. She has been keeping me up on mermaid life in the Southeast.
As a native of coastal Wilmington NC, I'm of course a great fan of merfolk and their particular grace and enchantment. I'm not alone. Mermaid Shelley burbles:
I certainly have been seduced by the magical call of the mythical mermaid. Dreaming of sitting on a giant rock seaside, combing my long golden hair with a lovely comb made from coral and pufferfish spines, while the pearls that I collected and strung into a long necklace earlier in the day sway in the breeze.
Hearing all this from Ms. Opearls, I began to realize that I was seeing lots of interest in mermaids, outside the world of Disney. I'm not sure what to make of it. Certainly the merfolk are appealingly supernatural, sexy, and beachy. But that has always been true.
The majority of today's professional and hobbyist mermaids will tell you that they were fascinated by mermaids as a child. Many of them, including me, dreamed of BEING a mermaid! I remember imagining that I could swim away, from all the human reality that surrounded me daily,into a water world of amazing creatures, beautiful coral beds and undersea caverns.
Mermaid Shelley Opearls thinks the burst of interest has been inspired by recent publicity. People read about events like NC MerMania a few weeks ago at the Greensboro, NC Aquatic Center. The weekend program included the Mersquerade dinner dance, swimming with mermaids, and workshops on topics such as fitness and mer-careers.
This is not an isolated event. There are Mermaid (and Mer-men) Meetup groups here and there across the country. Mermaid troupes are easy to locate, for performing at children's birthday parties and other such events.
Google tallies hundreds of thousands of people searching for "mermaid tails," with a surprising number specifying that they be real. Of course there are lots of merfolk on Facebook. As the word spreads, more ordinary folk dive in.
Swimming as a mermaid is so much fun and good exercise, once you get past the awkward feeling of having your human legs bound together…. It's an escape from reality. A journey into our own imagination that no one else can touch or control. Pure artistic freedom to play.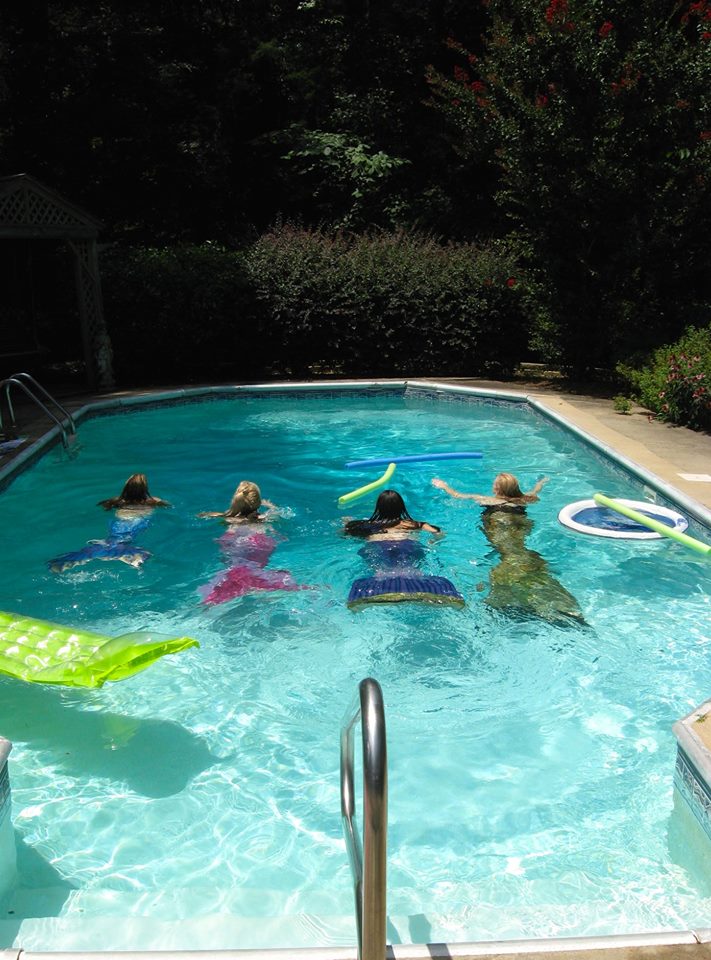 Categories: Uncategorized
Tags: artistic freedom, beachy, Disney, escape from reality, freedom to play, golden hair, imagination, magical, mermaid, mythical, seduced, sexy, Shelley Opearls, supernatural, swimming with mermaids, undersea, Wilmington, Wilmington NC