The Long Eventful Life of a Serenely High-Spirited Handsome Dog
Our Kaya has left us. Would have been thirteen on Saturday. I doubt if he thought of himself as a majestic handsome dog. Sometimes he thought of himself as a lapdog, in spite of weighing roughly the same as I do.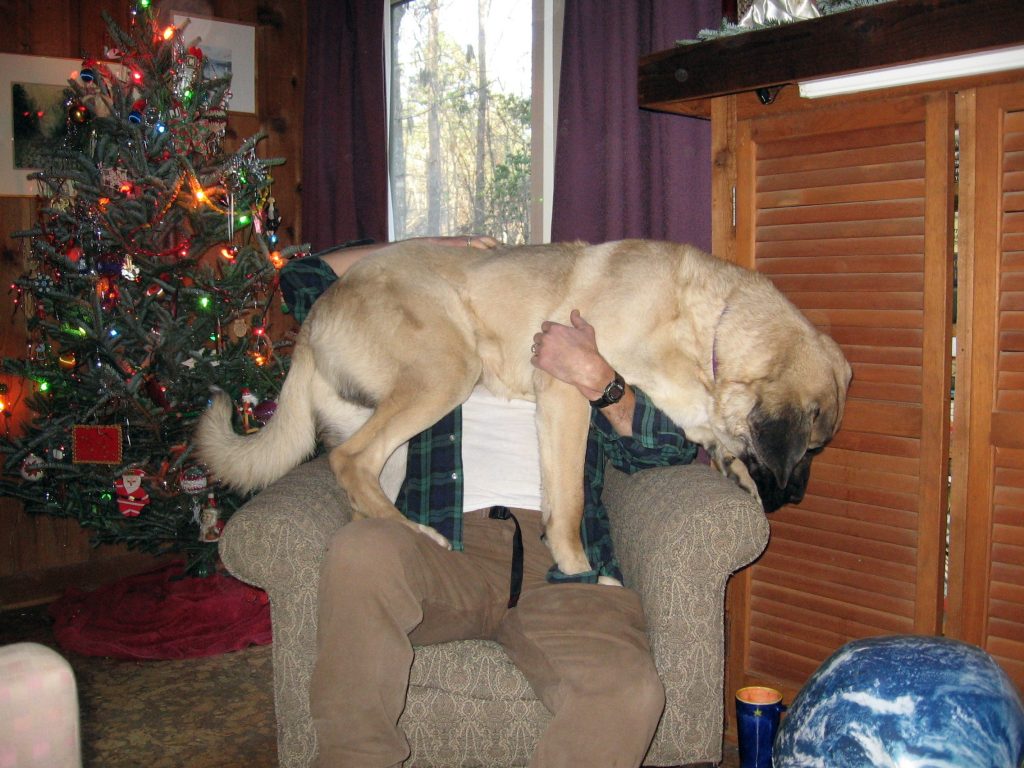 He was Bob's dog, not mine, Bob being the more nurturing of us, the more able to tolerate a schedule of walking feeding training. Much as I love dogs, especially this one, I know I can't/won't take regular care of much of anything. So I've had a perfect arrangement, like being Kaya's aunt or grandmother: doting on him on my schedule. Delighting in his beauty and grace.
Well, he was often graceful.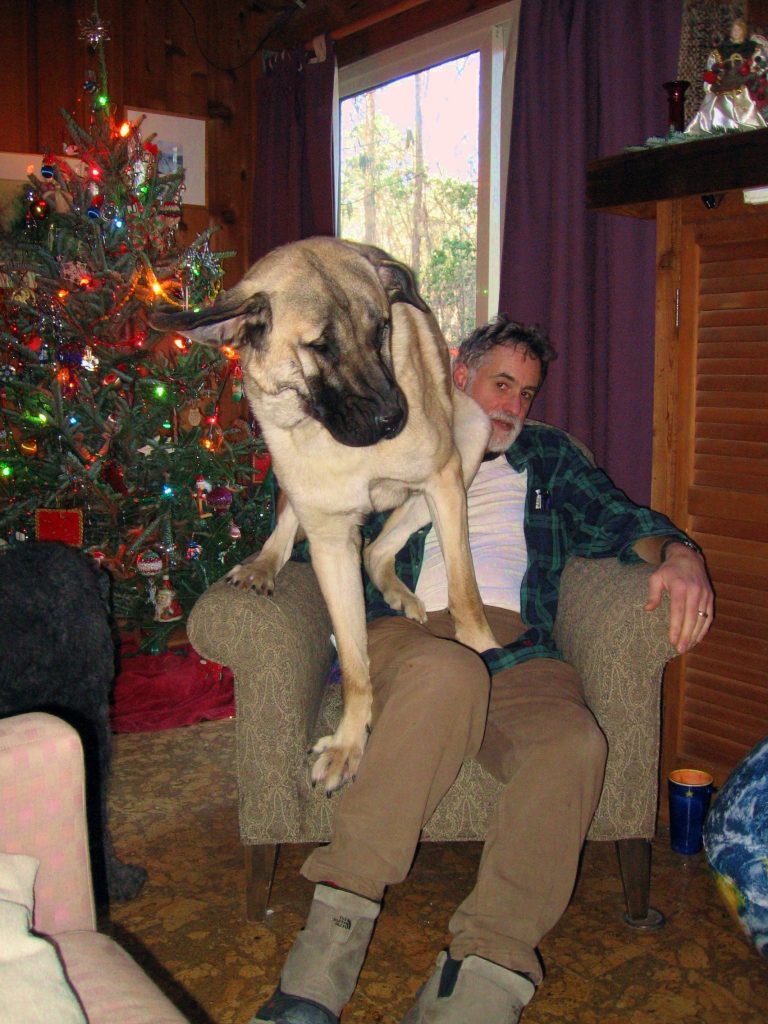 He's had something of a reputation, this dog; he played a little rough. Bred to be a herd guardian, he has kept vigorous watch over us, even in the den. If I was reading on the sofa, he'd sit by me, looking not at me, but scanning our perimeter.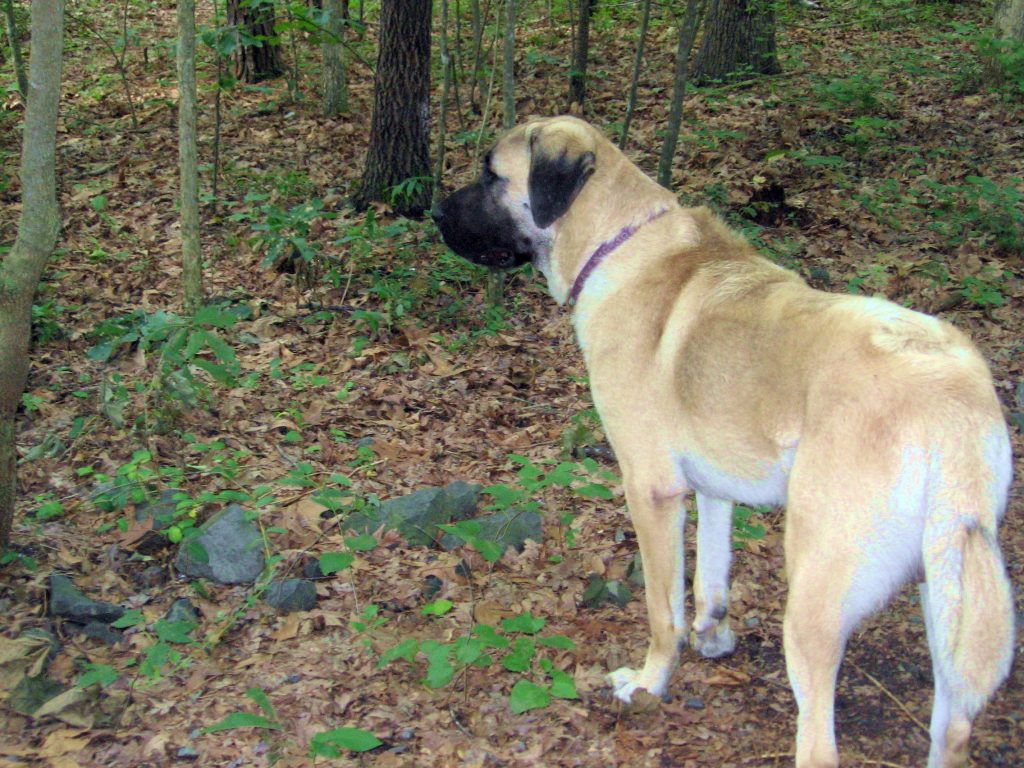 Bob likes big dogs, exotic breeds, working dogs. Kaya was a Kangal Dog, a type of mastiff, one of the national breeds of Turkey, capable of fighting off bears, wolves, and jackals.
The squirrels of Chatham County have to have been something of a disappointment.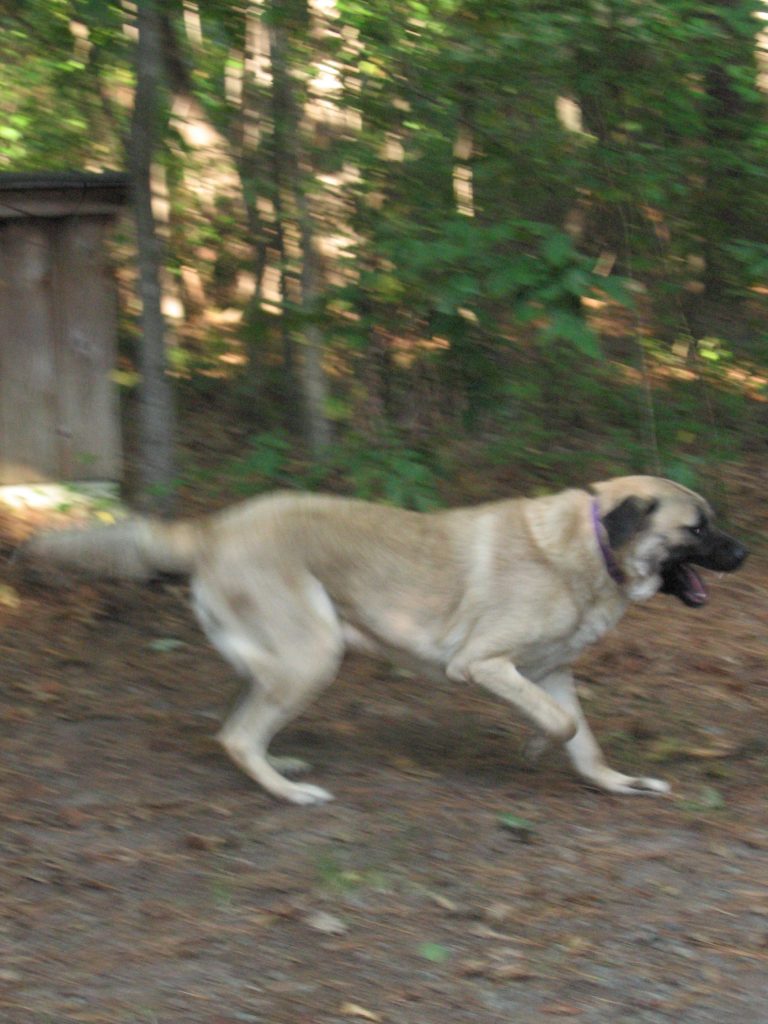 He was playful with our Aura …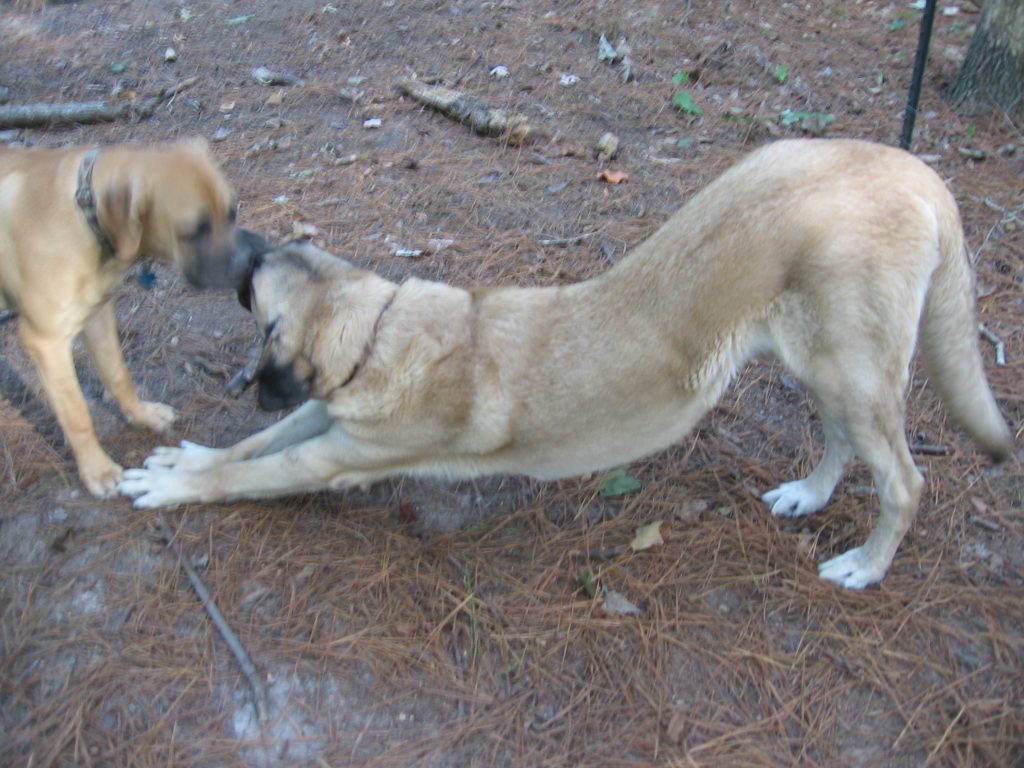 Up  until she started to annoy him.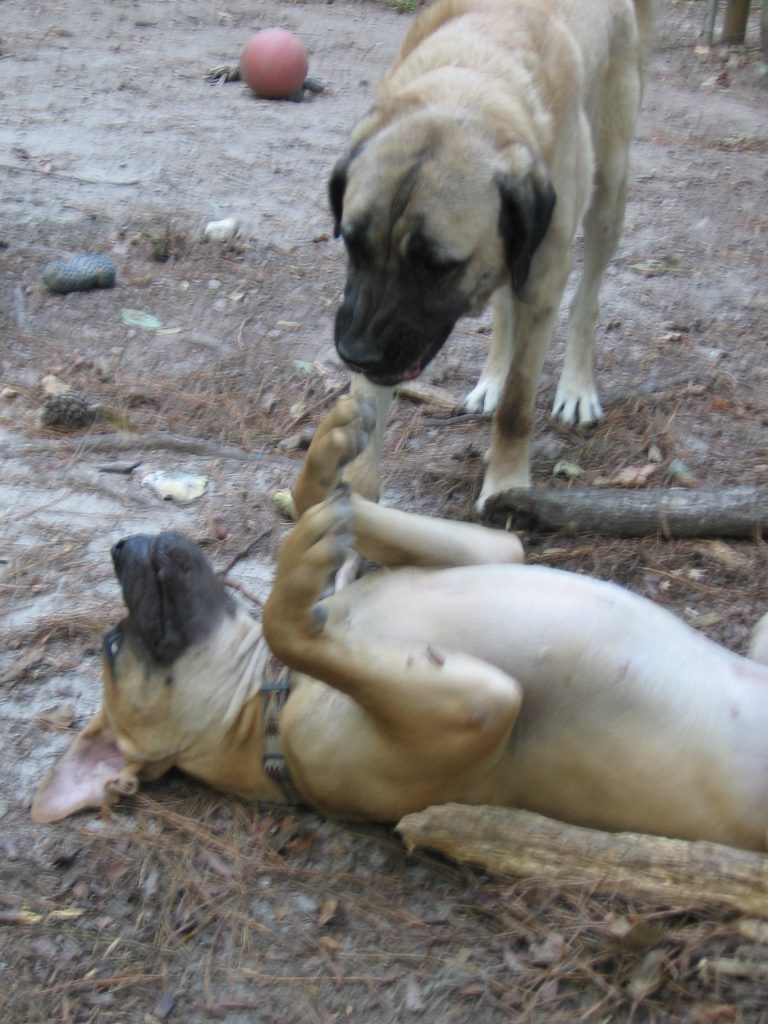 In his later years, he became a calendar model: Mr. April on a Kangal Dog calendar.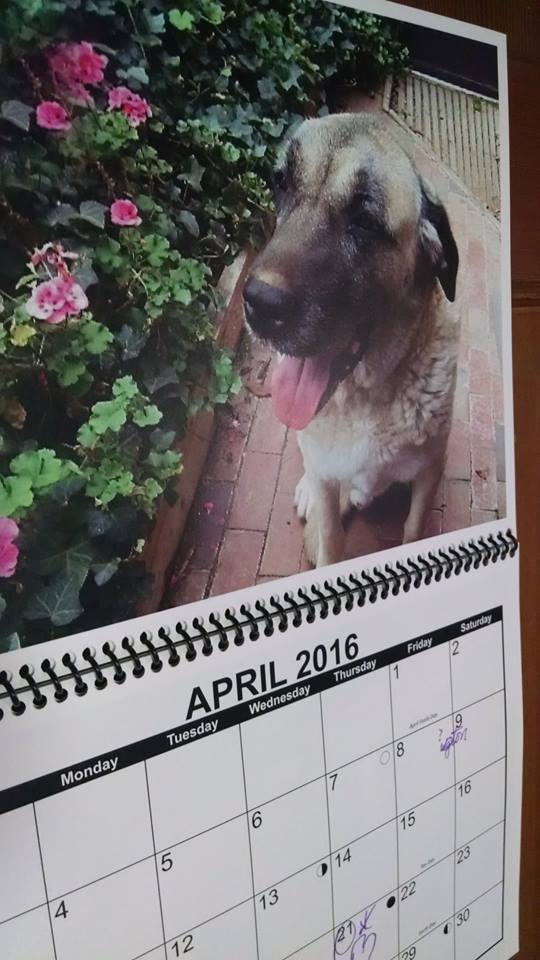 In his later years, he also became more gentle, soulful, elegant. He more often looked us in the eyes.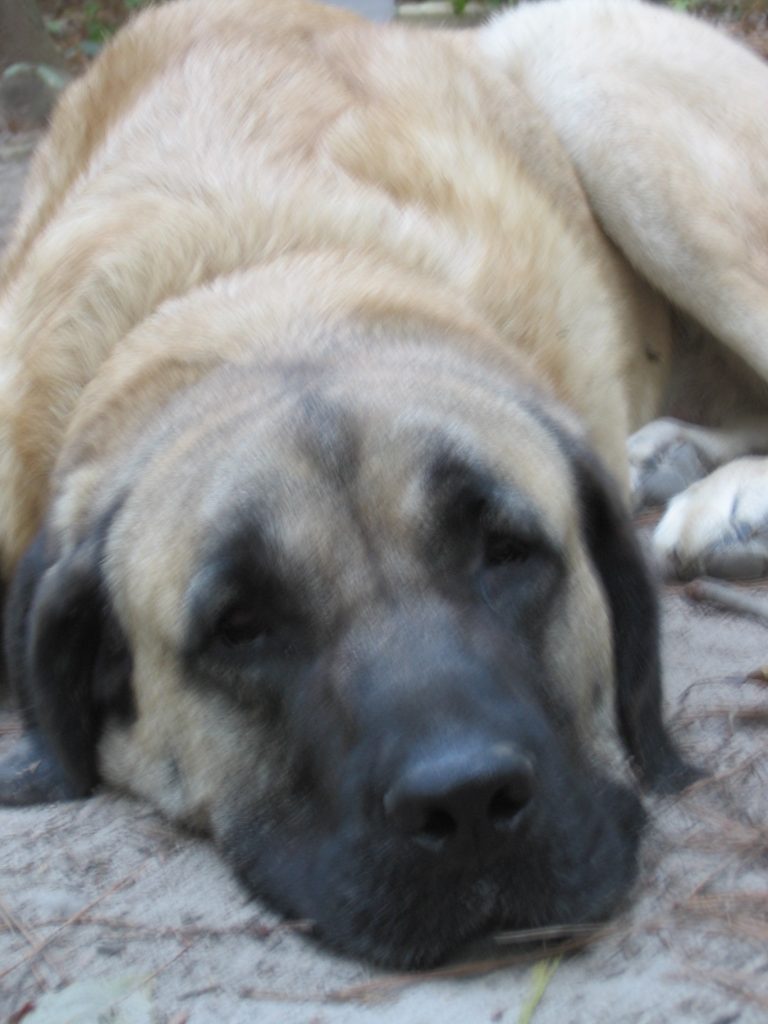 I do wish his fierce spirit godspeed.
Categories: Uncategorized
Tags: dogs, exotic breeds, fierce spirit, gentle, herd guardian, high-spirited, I love dogs, kangal, kangal dogs, lapdog, love dogs, national breed Turkey, Turkey, walking feeding training, working dogs