I Forgot To Show Up!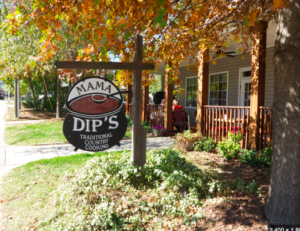 Well, Nicholas, I just learned that I forgot to go to a long-planned lunch-on-a-porch today with four dear friends. I forgot to show up. I am disappointed and berating myself. And of course wondering if I've gotten a step flakier than I want to be.
This group has been brunching and lunching since the early '70s. The restaurant where we were to meet–Mama Dip's, a Chapel Hill landmark– is selling its building. One of our number is already missing and another is packing to move. So this was a big-deal lunch.
I'm more upset about missing it than I am about possible cognitive impairment. I mainly (at 74) forget occasionally the name of an actor or title of a book. Now and then it takes me several minutes to pull up the first and last name of an acquaintance. Not too bad. But I don't want to increase the area of forgetfulness.
Forgetting to go to a landmark lunch does not mean I'm "losing it." I know that's true. But still…one likes to have a 100% grip on the work and social schedule. Reasons I forgot:
*working at home as I do now I've become slack about office-y things like looking at my calendar
*since the start of covid shutdown, I have far fewer outside commitments and being at home seems the norm
*on Monday, I have a new novel coming out,, My Life On Earth And Elsewhere, a delightful fantasy I began writing 43 years ago. Right now this novel has me in its possession. Has me, in fact, in an outright tizzy.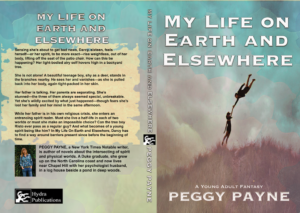 (I've done this book thing before and it has never gotten to me like this. Puzzling!)
So I have excuses. And a resolution: Henceforth, I will check my calendar every day. Also, will enter appointments as soon as I make them. Now that's taken care of.
Now I mainly have to grapple with disappointment at  not being there. And being mad at myself. This will likely take longer.
Peggy
Categories: Uncategorized
Tags: being mad at myself, check my calendar, cognitive impairment, dear friends, excuses, fewer outside commitments, forgot to show up, grapple with disappointment, looking at my calendar, Mama Dip's, new novel coming out, working at home