How to Cut Out the Self-Sabotage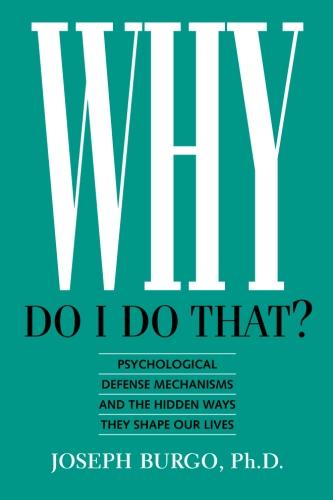 Here's a wonderfully thoughtful useful book that can actually guide readers in figuring themselves out. It's by the psychologist/analyst Dr. Joseph Burgo who writes the wildly popular blog After Psychotherapy.
Why Do I Do That? (and can't you just hear yourself saying it?) offers ways to recognize our knee-jerk responses and the feelings they're hiding. It's a clear map for a truly bold self-exploration. The defenses in the subtitle are the reflexive ways we avoid and lie to ourselves about pain. Finally getting past some of those standard thoughtless responses can start to relieve the pain and defuse some of the fears.
Total disclosure: the author is a good friend and we're in the same writing group. I know this book well and highly recommend it.
Categories: enhancing creativity
Tags: defenses, psychotherapy, self-exploration, self-sabotage