How To Avoid Mammoth To-Do Lists
Dear Nicholas, I've stumbled onto a new tactic that's helping with head-clearing, when I can bring myself to use it. Rather than collecting lengthy to-do lists with items still not crossed off, I've adopted a new mantra: Let's Take Care of It Now.
I came to this after a writer client took out his checkbook and asked me what he owed me for a few hours of work done in bits and pieces. I said, "Let me figure it out and I'll let you know."
He said, "Let's take care of it now." So I got out my calculator and went to counting up the small batches of minutes I'd spent.
That sentence of his stuck in my mind.
And Then….
Months later a friend of mind was in a fender-bender. It was the other driver's fault. She was ready to exchange information with the guy. He said, "Let's take care of it now."
The man's name was the same as that of my client, with a "Junior" attached.  It had to be his son.
Again, that sentence stuck in my mind.
The Burden of To-Do Lists
So now when some little chore presents itself, I strive to keep it off the ponderous to-do lists. Making and maintaining these lists can be a minor obsession in itself. The squinchily written items on scraps and widgens of paper seem to grow in the dark of pockets and pocketbooks.
Instead of hitting the lists, my advice to myself, my goal, is: Let's Take Care of It Now.
If a to-do doesn't go on a list, it doesn't have a chance to burden me.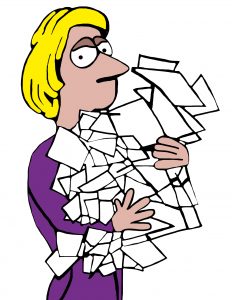 Moreover, it actually gets done.
A Quicker Route to Freedom
Of course, it's a challenge. It's impossible to do everything instantly. And my resolve pretty often weakens.
But when I do get myself to do the onerous little task immediately, I find that it's remarkably freeing to Take Care of It Now.
(So how do I make myself actually do this a little more often? This isn't my first post on dumping lists!)
Peggy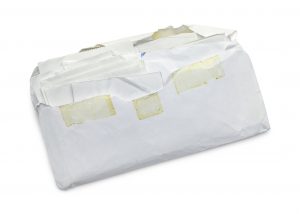 Categories: Uncategorized
Tags: burden, crossed off, dumping lists, freeing, gets done, head-clearing, how to, lists, minor obsession, take care of it now