Help Me Stop Wasting Time!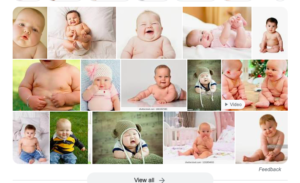 Dear Nicholas,  Sometimes lately, thinking I'm at work at my laptop, I'm instead watching videos of "Cutest Chubby Babies on the Planet" on Youtube.  Or reading scandal news on the Daily Mail, checking often for updates. Or watching clips of surfers, of dancers. So, help me stop wasting time!
Chubby Babies?
I've long told myself that berating one's self is the only true waste of time, that daydreaming and sleeping and running a so-called errand, etc. all turn out to be useful. Now I'm thinking otherwise. Of course it's the Internet that has led me astray. I never watched chubby babies on a typewriter.
Also, as long as I'm sitting before a computer, I can pretend to myself that I'm getting things done, that I'm only taking a break for a moment. If I were outside on this gorgeous day planting bulbs, I would know that I'm not at work. But the little breaks for babies and scandals last far longer than I intend. I could plant an orchard in the time I've recently devoted to Ghislaine Maxwell, Michael Peterson, and hundreds of beguiling individuals less than a year old.
Is the solution to just declare myself on break? I don't want to. At the moment that would feel like, not vacation, but defeat.
What's Good About Scandal
When I'm reading about true crime, court cases, ghastly behaviors, I can tell myself: well, at least I didn't do anything as bad as that.  But that doesn't fully account for my attraction to this not-very-elevated literature. I don't know what does. Except perhaps some persistent curiosity about why we people do some of the things we do.
Another Theory
It's possible that I'm at a turning point in my work and that is leading to frittering. I have a new novel under contract, MY LIFE ON EARTH AND ELSEWHERE. My agent is shopping a proposal for a book based on this very correspondence that you're reading: THE TIME WE HAVE LEFT. And I've finished the third draft of a combination memoir/biography: MISS CHANT OF COTTAGE LANE: The Making of a Mystic. Right now, none of those big projects urgently need me.
So why not chill? Because there are small but important loose ends that need knotting up. However what my brain craves is immersing myself into something larger, a book of my own or someone else's. That's like sliding into a bath. I don't look up. I lose all sense of time. Doing small chores is like driving a car back and forth over railroad tracks.
What I don't like is feeling that I'm slipping out of my own control, deciding on one thing and then doing another.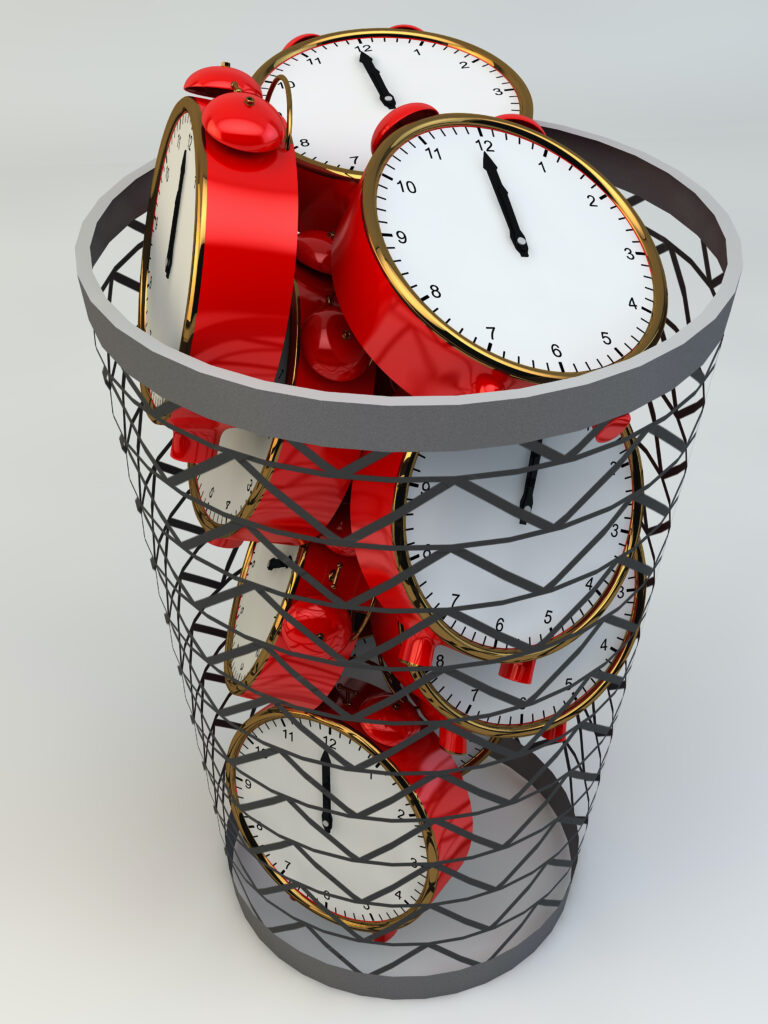 Could it be the pull of planting shrubs in the beautiful fall weather? I don't think so. I'm still so put off by the deer and voles eating my garden this past year that I don't even stop the dogs from peeing on my plantings.  Why bother ?
Longing to Get A Grip
So please help me stop wasting time. I don't like being in this state of frittering.
I suppose I could go clean out our aquarium which is getting a bit green, to a degree that amounts to goldfish abuse.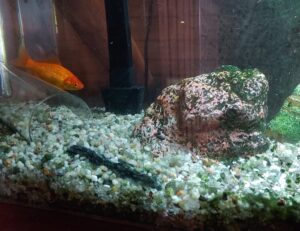 (A story I can't resist telling, a digression: Once years ago eating out with my extended family, my then three-or-four year old nephew  beside me pointed out a fish tank in the back of the restaurant. He said, "Look! An auditorium!" I helpfully advised him that it was an aquarium. He thought for a moment, then emphatically said, "No! It's the home of the fish called the aud." Such a bright boy, intuitively understanding prefixes.) Anyway, I continue to deal with my darting attention.
Maybe there's nothing to be done. Maybe this has some hidden value. Or at least it will pass? Anyway, writing these 664 words makes me feel a bit more worthwhile.
Peggy
Categories: Uncategorized