Have You Fallen in the Last Three Months?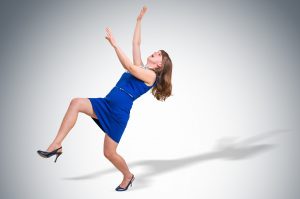 Dear Nicholas, I fell. I'm refusing to think of this as an "old person thing," though I do know that physicians like to ask their more mature patients, "Have you fallen in the last three months?" as if that were significant information.
Gardening in the Dark
I was out doing some late-night watering and inexplicably toppled sideways into the raised bed next to the door, jamming my ribs against the concrete corner of the house. I now have a new appreciation for ribs and their sensitivity.
Around midnight on the second night after this small mishap, my chest muscles cramped on my left side from sternum all the way around to spine. Muscle spasms continued full force until eight hours later when I thought to find and frantically dig through the little bag of out-of-date leftover prescriptions to be recycled. Eureka! A little old bottle of hydrocodone, prescribed for a dental experience and never touched.
How do you spell relief? Starts with an h….
Never Thought Much About Ribs Before
I now know that any deep anger men harbor against women began with Adam's primordial rib surgery. Ribs do not like to be messed with. They scream.
I don't know whether I cracked, bruised or merely insulted mine, but the pain was impressive. So fierce that it not only hurt, but scared me, as if it were permanent and opening a door to something worse.  Four days later and still medicated, it's fairly mild and now intermittent, and the irrational fear is long gone.
Age-Related? No!
In conversations I've had since, I've noticed a subtext in some of the comments of others that maybe they think a fall is an old person thing. The phrase "my first fall" did, I admit, come for a second to my mind. I banished it.
I've run through my memories of falling earlier in my life. I've wiped out on ice a couple of times. Once on a frozen dangerous-to-drive night, I decided to walk and visit my friend Ardis who was laid up with both legs in traction. By the time I got there, I could speak of nothing but how bad I was hurting from my fall. It wasn't the sympathy call I'd had in mind.
Once as a reporter covering a tobacco growers' meeting I had one leg go to sleep. When I jumped up mid-meeting to go file a story by phone, that sleepy leg gave way and I fell across the wide thighs of four men seated in folding chairs along the wall. A trifle embarrassing.
The one time I took a windsurfing lesson, I spent the entire hour standing up on the board and immediately falling backward. Never did get balanced on that thing. As I fell and tried again over and over, I had the thought: "I've done this before. This is really familiar." I had a vague but persuasive feeling that I was almost remembering my first efforts at walking.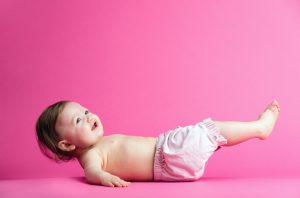 In contrast, my husband Bob stepped up onto the wind-surfer and took off on his first try, sailing out to sea so far and fast that he was quickly a tiny little sail out near the horizon. The instructor got a motorboat to go out and bring him back, since Bob didn't yet know how to turn it around. My point is: he didn't fall–and he's seven years older than me. (I cling to any kind of spurious logic here.)
BTW, any TMI or illogic in this post are the responsibility of the medication.
I don't want this fall of mine into the plant bed to be an old person thing because I've seen powerful precedent for falls causing late-life trouble.
Falls Can Be Big Trouble
My mother, whose vigorous immune system and energy I seem to have inherited, would have been in near-perfect health up until the last five days of her life were it not for falls in her eighties and nineties. I've seen what falling can do.
It's probably also true that Mom and I shared an illusion of safety. Once my brother Harry drove up to her house and found her, then in her seventies, up on a chair on the narrow upstairs balcony changing a lightbulb in the ceiling. Harry was horrified. When she was safely on solid ground again, he semi-jokingly said words to the effect of, "Even if you don't value your life, at least think of my career." He then held the safety-focused position of NC Commissioner of Labor.
It's More Dangerous to Be Young
Of course, I've googled "age falling." Happily, I learned that half the college students in a study at Purdue fell at some point in a four month period, compared to the widely reported statistic of  "one in three older adults falls each year due to age-related changes in balance." Young people fall more. Ha ha!
One reason suggested for the disparity is that older people are more careful.
Why Fall?
So how is it that careful old people do fall? Theories include:
*if you lose height, your center of gravity isn't where it used to be
*joints don't bend as quickly to allow regaining balance
*shrinking muscle mass makes a body weaker
*ear problems and other ailments can affect balance
One curious coincidence about this particular fall of mine. The novel I'm seemingly endlessly in the process of revising is about a sixteen year-old-girl who in a dramatic scene with an Otherworld spirit, stumbles, falls across the wooden arm of a chair and breaks a rib. Her fall happened long before mine. Of all the things I might reproduce in my life from that story, I wouldn't have chosen this one.
But I'm now a much more well-balanced person, especially for someone who is still in the fog of painkiller.
Have You Fallen In the Last Three Months?
I welcome your own stories of crashing, staying balanced, or toppling with style.
Peggy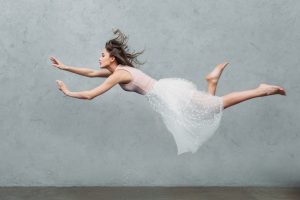 Categories: Uncategorized
Tags: breaks a rib, can affect balance, first efforts at walking, get balanced, Harry, illusion of safety, lose height, memories of falling, my first fall, NC Commissioner of Labor, old person thing, older people are more careful, shrinking muscle mass, staying balanced, study at Purdue, vigorous immune system, well-balanced person, what falling can do, young people fall more