Group Marriage: Oneida Community
"Because of its endearing sexual code," it was "the merriest" of America's 19th century utopian communities, wrote critic and memoirist Alfred Kazin.
The name Oneida is one you may recognize as a brand of forks and spoons — if you know the name at all.
But the original Oneida metalsmiths were a commune that preceded by more than a century the latter-day hippie free love groups.
And the real surprise, given its sexual code of "complex marriage": Oneida community was Christian. They called themselves Christian Perfectionists, based on the idea that as Christians they had transcended sin.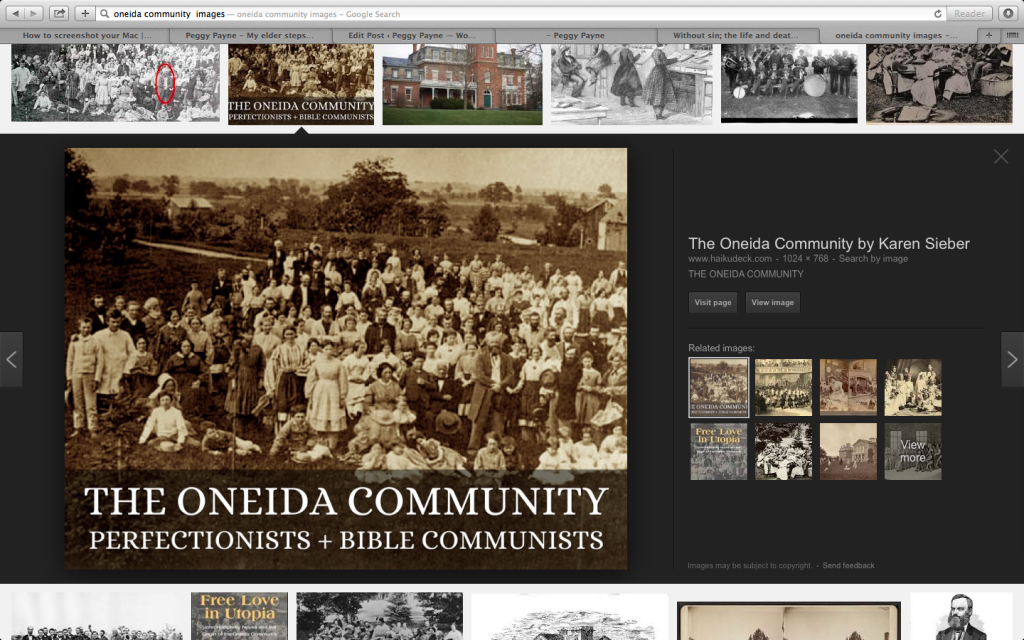 The book that introduced me to this paradoxical group is titled Without Sin, by Spencer Klaw. I ran across it at what I refer to as "the dump."
Living out in the country, I drive our garbage and recycling once a week to a county trash facility that has a shed where people leave stuff they don't want. These items are up for grabs. And so recently I grabbed Without Sin. Or it grabbed me; I was immediately fascinated.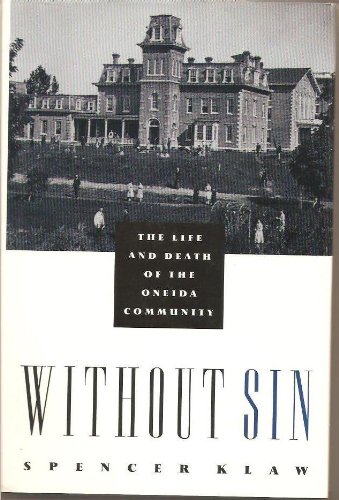 Oneida community was headed from the start by one man, the reputedly charismatic John Humphrey Noyes, who studied theology at Yale but was forced out and refused a license to preach because of his controversial ideas. Notably: he was certain that monogamy is selfish and all men were to be married to all women in the community. Same-sex marriage didn't seem to come up in the conversation. And it was up to Noyes to give permission for a particular pair to have sex. Moreover, he was often the first to have sex with the girls– as soon as they reached puberty. The community of considerable size largely went along with this — for decades. Now it would be called a cult — of a live-in variety.
However, according to Klaw's research, the group wasn't extremely sexually active: jealousy and couples falling in love, in spite of the "rules," got in the way of group marriage.
And of course the sex was supposed to be an expression of love and not simply for physical pleasure. Its spirituality seemed to lie entirely in the love rather than the rapture of the physical experience. The young were expected to have much of their sex with their "spiritual superiors" which kept the young from hogging up each other's affections and was supposed to help them become better people.
It's all a long way from what I see as the connection between sex and spirituality: the breaking out of the narrow bounds of one's self in both ecstatic experience and in bonding with another person.
And the Oneida Community way didn't last forever. Noyes got in legal trouble. And as he aged, the young girls began to find him less appealing as first lover. (The woman was always free to say no.)
And so now Oneida is the name of a small town in New York, a lake, a dish and cutlery company, and the Native American tribe that first came up with the name.
And my most recent book find at the dump is Boundaries of the Soul by Jungian analyst June Singer. Will report on this some week soon.
Categories: Uncategorized
Tags: Alfred Kazin, Boundaries of the Soul, Christian Perfectionists, cult, ecstatic, free love, group marriage, jealousy, John Humphrey Noyes, June Singer, sex and spirituality, sexual code, sin, Spencer Klaw, spiritual superiors, utopian communities, without sin