Girls Who Can't Read Break My Heart
Dear Nicholas, I've never been to Afghanistan, but have long felt a bit of my heart is there. This was true ever since I heard at lunch one day years ago that only 15% of Afghani women could read. The Taliban, now in charge in the country, placed multiple bars to girls' education during their last period of rule, including shutting down girls' schools. The thought of women who can't read, girls not allowed education, upsets me more than so many other atrocities.
My Trigger for Outrage
I think we all have our particular triggers for greatest outrage. My soul gets inflamed at the idea of anybody being kept from reading. That's because it's so important to me. Not being able to read seems to me roughly equivalent to being deprived of 80% of all five senses.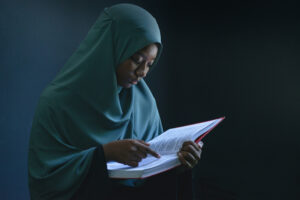 Reading is my window to the world. It has built me and defined me–which was possible because my parents and my schooling gave me the chance to read.
Six Books Each
My first destination when I got my driver's license was the public library; it was a feeling of enormous power and promise. When I was younger, Mom took us to that library every two weeks and we could get six books each.  I kept all six beside me at all times when I read. It didn't occur to me that that wasn't necessary. Mom later steered me from the rooms with books that had colorful covers to the great labyrinth of stacks where the shelves were tall and the book spines drab. She gave me titles of adult books I might like.
Once in another conversation, the topic of girls being kept from reading came up. Husband Bob looked around at me and I could see him imagining what that would have done to me. He took a shaky breath and choked up. It was a moment of great sympathy between us; I tear up remembering it. It was also an acknowledgement of how I treasure reading and, for anyone, what an imprisonment not-reading would be.
The day I heard that terrible literacy statistic, I came back to my office after lunch and committed to the only every-month automatic charitable contribution that I ever have.  To Women for Afghan Women. Only a dab of money, but reliably regular forever. Because they "provide protection and educational services for boys and girls in Afghanistan." I want everybody to be able to read.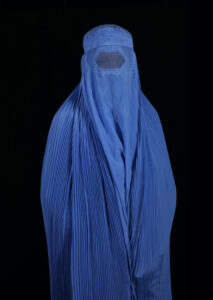 I dedicated my small contribution to my mother with a note about how she had steered me to good books. WAW mailed her a copy. She carried that letter in the basket of her walker for the last year-and-a-half of her life, after a bad fall had broken her stride.
Unfolding on the Motel TV
As it happened, I was at the beach for a few days when Afghanistan fell to the Taliban. In the motel room, I was reading a novel I had grabbed days earlier seemingly at random from my read-next book pile. A Thousand Splendid Suns by Khaled Hosseini is about another Taliban take-over in Afghanistan. And there it was, happening again, on the motel TV as I read.
I've pasted below a WAW email about how to help Afghan refugees and those struggling to leave. I hope I'll get myself to do more than write this message. Even though I'd rather read.
Peggy
Resources to Help Afghan Refugees 
(last updated on Aug 18)
 If you know people in Afghanistan trying to get to safety, we are extending resources here that may help. Check back regularly for updates.
In the United States:
If you or someone you know has an approved petition for a Special Immigrant Visa, email

[email protected]

or call 1-603-334-0828.
Congressman Eric Swalwell's team is providing the most up-to-date information regarding the status of a visa application. For people with family/friends with a pending visa application in Afghanistan, please email

[email protected]

with the person's name, DOB, case number, and your contact email/phone number.

Senator Tom Cotton's office is assisting with humanitarian situations such as this. Reach out to his office:

(501) 223-9081

or

[email protected]

Rep. Andy Kim has been very proactively providing assistance for evacuation: Reach out to his office: (202)225-4765 or

[email protected]
Sima from Pars Equality Center – for Afghan individuals that need legal assistance.

Please have them complete the intake form here:

Afghan Support – PARS Equality Center

To volunteer or if your org wants to help us with intakes you can email 

[email protected]

Requesting Humanitarian Parole at a U.S. Embassy:

If your Afghan client is able to reach a third country, an application for Humanitarian Parole can be made at the Embassy.

Afghan citizens are eligible for e-visas to Tajikistan, Uzbekistan, and Kyrgyzstan, and they may enter the following countries without a visa:

Antigua and Barbuda (e-Visa)

Benin (e-Visa)

Cape Verde (Visa on arrival – 3 months)

Comoros (Visa on arrival – 45 days)

Dominica (Visa free entry – 21 days)

Ethiopia (e-Visa – 90 days)

Maldives (Visa on arrival – 30 days)

Qatar (e-Visa)
The Secretary's Office of Global Women's Issues (S/GWI) is collecting names of  at-risk Afghan women leaders and activists eligible for evacuation. Send names and inquiries to

[email protected].
Information for those with family/friends in Afghanistan who HAVE NOT SUBMITTED any kind of visa application to the US:
For those that have served with US forces and you believe may qualify for a Special Immigrant Visa, information about that process can be found

here.
For those that have assisted the United States in other capacities but did not meet the more strict standards for the Special Immigrant Visa, more information about the Priority 2 designation visas can be found

here.
For those seeking to begin the routine family immigrant visa process for qualifying relatives, information can be found

here.
Third party evacuation list collections: 
For informational purposes, use at your own discretion. Note, some third-party organizations are compiling lists in parallel to USG efforts and circulating them directly to US Government (USG) offices—only use if you are comfortable doing so:
No One Left Behind/Truman National Security Project/NatSecGirlSquad/Human Rights First—for SIV and other visa-eligible partners, complete this

form

.

Evacuate Our Allies—please note—this list/email has been on and off-line several times over the last few days (likely due to overload). If you have first-hand information of at-risk Afghans, please use this

form

to submit names or upload your list. Please note that this exercise is entirely separate from the ongoing work of Special Immigrant Visas, P2, P1, and parole referrals—it does not constitute a formal referral/entry into those processes. You can submit questions about this process here:

[email protected].

​​

For Charter Flights:

For 3rd party (non-USG) Charter Fight Coordination into Kabul, please call: 621 Air Mobility Operations, Maguire AFB: +1-609-754-6191
Non-profit legal services providers in the U.S. based on area code:
If you are in the United States and wish to help people fleeing Afghanistan:
If you are in Texas, volunteer with the

Refugee Services Texas

to help Afghan refugees who will be resettled in the area (apartment set up, cultural orientation, welcome team, transportation, among others)
You Can Advocate For Afghan Refugees Seeking Safety:
Afghans trying to leave Kabul desperately

need more host countries

to take them in.

Please write to your government leaders to urge them to evacuate and accept as many Afghan refugees as possible.
Tell Congress to Urge the Administration to Expand and Expedite Access to the U.S. Resettlement Program for Afghan Refugees
Make sure your government leaders know that saving Afghan lives must be a priority.

Send them emails, social media messages, and letters until they do more. Look up your representatives, MPs, senators, and ministers. Sample Tweets:
Evacuate ALL of our Afghan allies and their family, at-risk women, children, LGBTQ+ community members, and others. #Afghanistan #SaveOurAfghanFamilies
We are calling on @POTUS to act now to #SaveOurAllies and take steps to lead in a clear pathway for all Afghan men, women and children at-risk to receive access to protections. #Afghanistan #SaveOurAfghanFamilies
We are calling on Congress to #SaveOurAfghanFamilies by getting our allies out and providing a clear pathway for refuge and safety for at-risk Afghan families. #Afghanistan #SaveOurAfghanFamilies
Resources for Canadian Special Immigration Measures (SIMS) & Asylum Programs for at-Risk Afghans:
How Canadians Can Help:
To volunteer and donate to resettling Afghans in Canada, email

[email protected]

to connect with Canadian refugee resettlement agencies providing support to Afghan refugees.
Local service providers organization for incoming refugees in Canada:
Information for Afghan interpreters who have worked for the Netherlands as part of an international military mission:
Find out how to submit a request for inclusion in the special scheme for Afghan interpreters who have worked for the Netherlands as part of an international military mission.

Please send

this form

to

[email protected]

. The old email address is not working anymore.
Resources for United Kingdom's Afghan Relocations and Assistance Programs:
Categories: Uncategorized
Tags: Afghani women can read, bars to girls' education, evacuation list, girls in Afghanistan, girls not allowed an education, help Afghan refugees, kept from reading, Khaled Hosseini, not-reading, people fleeing Afghanistan, refugees seeking safety, shutting down girls' schools, Thousand Splendid Suns, WAW, Women for Afghan Women