Ecstatic Spiritual Experience: A Friend's Story
Part One…excerpt from a spiritual account from a friend who gave permission but prefers that her name not be used. I find her story very stirring and real and a terrific demonstration of how the spiritual experience can be astonishingly entwined with the physical. (She notes that she uses the masculine pronoun for God out of long habit.)
Dear Peggy

…When I was almost seventeen, I thought I was going to a Vietnam protest group, and I was wearing white satin hotpants (lol).  The hippie group didn't seem particularly focused on Vietnam, which bugged me at the time.  An adorable guy with a tiny New Testament read a passage out of Matthew to me about the birds, lilies, and the concept of letting go of worry.  

It was nice but not profound (Emerson was better), but I wasn't expecting what happened next.  I felt a presence; I was, truly, enveloped in it, from the top of my head to my feet.  It was incredibly loving, like a spiritual hug but deeper.  There was a "thickness" to it (substantial), and the love kept pouring over me.

Although the cute guy was a potential date, I didn't care anymore; he just faded into the background.  I didn't care about anything but what I was feeling.  Though I wouldn't blame anyone for doubting this, my own conviction was that I was feeling the Spirit of God, that God wasn't Emerson's distant, untouched creator.  I also realized that believing that something exists was very different from this feeling of knowing.  You mentioned a kind of knowing in your Bookwatch interview.

The strong sense of that presence (and its unconditional love) was with me constantly for at least six weeks (a long time for a blissful feeling), and when I couldn't feel it, I wanted it back, because nothing in life rivalled that.  I didn't ask for it, so I couldn't point to any reason why I deserved such a lovely experience.  (I'd been taught by the Catholic Church that spiritual growth was always a matter of effort and works.)

There was a significant internal change that felt effortless, too.  Though I was still reserved, I'd been touched by something so deeply gentle and loving that I felt more love for other people.  Forgiveness came much more easily, too, because it was easier to see how people act out of their pain.  Today, I think of this difference between a heavy, works-oriented striving and "surrendering and flowing" as the difference between dry religion and living spirituality.

After those first six weeks, that feeling of closeness wasn't there continually, but it would come at unexpected times.  It wasn't as though (my term) the Spirit of God/Holy Spirit had left me, but I couldn't always feel it.  Also, my spiritual senses were coming alive, too (i.e., knowing some things I wasn't told; having a sense that something was about to happen before it did).

I left Roman Catholicism to look for a church that seemed more compatible with what I was feeling.  I found an Episcopal high-church in Massachusetts, which didn't highlight spiritual experiences, either, but I enjoyed it.  I began dating a guy who was familiar with the charismatic movement (gaining traction in traditional churches, at the time), and I thought it sounded closer to my spiritual experience than simply grasping concepts in a church service.

Less than a year later, my first charismatic experience (in a chapel) came a a result of "letting go" more spiritually….
(Part 2 will be posted here tomorrow. I would welcome an account of your own spiritual experience for possibly sharing here, either with your name or anonymously.Send to me at [email protected] or simply leave as a Comment here.)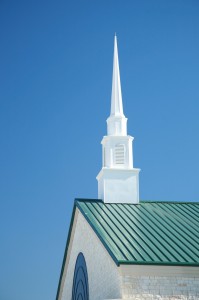 Categories: Uncategorized
Tags: charismatic experience, creator, ecstatic, Emerson, feeling of knowing, Holy Spirit, letting go, Matthew, New Testament, Spirit of God, spiritual account, spiritual growth, spiritual hug, surrendering