Days Without McDonald's Sweet Tea? What is Happening?
Dear Nicholas, Without deciding to, I seem to be neglecting my most-cherished bad habits, at least for the moment. I'm amazed. Usually, to make a change like this, I have to decide to do it, suffer in the process, and give myself rewards for sticking to my resolve. Most dramatically, it has been ten days since I have had any McDonald's sweet tea, the liquid that has long fueled my every day, that has reliably pumped energy and well-being into my arteries.
That's not the only change: I've stepped up the exercise a bit–actually went to a yoga class– been eating fruit, maybe meditating a little more (I'm a little vague on that last one.)
WHY?
I'm guessing that the reason is these past six months of seeing three of my family fall very ill and seeing some old friends die. I have no conscious connection between this and my own recent behavior.
Still feeling my own teenage immortality as I happily do, I have no great expectation or resolve for sticking with all this healthy change. One exception to that: after a recent bout of dental work, I'm brushing my teeth after every single snack.
When I first told Bob about the absence of sweet tea, he said, "What's your plan?"
"No plan," I said. Not even the 12 step concept of deciding for one day at a time.  I'm free to change my mind and imbibe a few minutes from now if I feel like it.
SHALL I BACKSLIDE?
Wouldn't surprise me much if I did. Because right now, I am very low on pep and ambition.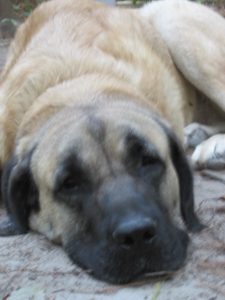 I think it's the lack of sweet tea. Days without my main source of caffeine and sugar. I didn't feel any different for about a week and that's when I'd have expected this depletion.  This new lethargy feels like late-breaking withdrawal.
This Saturday morning, Bob said what we often say to each other, "Plans?"
For the first time ever, I answered, "No." Simply no.
I don't like this. I'm used to white-water level energy. Healthier should feel better, right? I trust it will eventually–if I stick with this supposedly healthy abstinence.
I've stayed up to speed with my work, but not with other routines.  Load of laundry? Doesn't seem important. (Maybe it's not.)
People I know who've changed their diet in some allegedly healthy way typically say, "Oh, I feel so much better." I think they're  imagining things.
Yesterday for the first time in well over twenty years, I had the visual distortions that signal an oncoming migraine. With Tylenol, trance, and sleep, I managed to deflect it. Still, the fact that those wicked little light flickers happened is notable to me. Could it be the absence of McDonald's sweet tea?
MY QUESTION
Is this turning toward "health" going to last? Is healthy going to start feeling like a good thing? I'm not at all sure.
Peggy
Categories: Uncategorized
Tags: 12 step, ambition, backslide, bad habits, brushing my teeth, eating fruit, exercise, feel better, good thing, lack of sweet tea, light flickers, oncoming migraine, one day at a time, rewards, sweet tea, trance and sleep, Tylenol, visual distortions