Christian Porn? Goodness Gracious!
At my request, Google kindly alerts me to news across the web on "sex and spirituality." I like to keep up on what's happening and what's being discussed since I do write a bit about the subject.
Most of what shows up has to do with sexual abuse by priests or gender roles in churches and most of all, conflict over gay marriage. I see very little about the intersection of spiritual and sexual experience.
Recently, however, I got a real surprise: a link that led to a link that led to "Christian Porn Galleries." This was a concept I'd never heard of. Naturally, I had a look.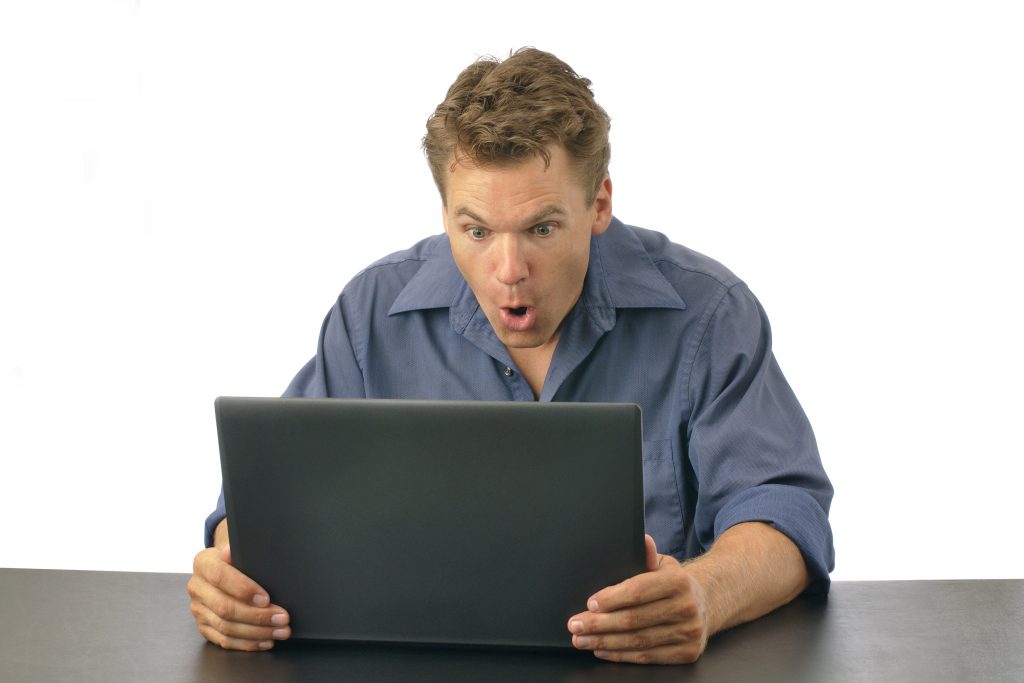 What's the Difference?
Wow! What I saw was just as raw and explicit as a secular porn site in its display of naked women and couples having sex.
The differences I noted in my cursory examination were:
* A lot of the models didn't seem to be trying to look sexy. Some faces looked jolly; some, calm and matter-of-fact. Others seemed to be awaiting a gynecologist or giving an educational demonstration. No heavily dramatized excitement.
*There was a range of body types.
*There was no sign of violence, of sadism.
So what's Christian about it? (Or, as the friend I told about this at lunch un-jokingly asked, "What's the thrust of it?")
Well, there are wedding rings showing and images of married couples. Some of the middle-aged nudes also post photos from their long-ago weddings.
The text reassures the reader that God favors sex and that sex is a gift from God.
Except for some potential readers: a few categories are ruled out as bad porn — "group sex, homosexual sex, bestiality, underage minors, rape or abusive situations." Also, the site is aimed at men; it's self-described as a ministry to Christian men. The male writer is leaving to a Christian woman the task of making a similar site for women.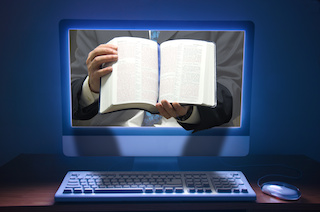 I have to say: I found the pictures I saw on this site unnerving. Partly it's my native reserve and my ongoing question of how-the-hell-did-I-ever-get-into-writing-on-this-topic-anyway? Also, the "real-ness" made me feel as if I'd accidentally walked in on someone in the bathroom.
I agree with the author of the site that God favors sex and that sex is a gift from God. I think it's important that churches and clergy teach this.
At the same time, I felt that, by attaching the label"Christian," the site was giving people who consider porn a sin a guilt-free pass to have a long look. If I considered pornography sin, I wouldn't think "Christian porn" more virtuous.
Turns out that quite a few people are interested, though. The term "Christian porn" is Googled an average of 5,400 times a month.
Here's the link you've undoubtedly been waiting for.
Humorous note: one married man who wrote in asking for advice wanted to know if having sex with the divorcee next door — if she asked him — would be considered "fortification." The answer did not address the spelling issue, but said: keep your distance from her and send more info about your relationship with your wife.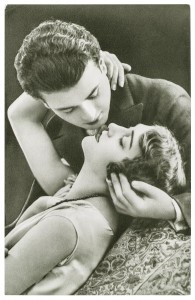 Categories: Uncategorized
Tags: body types, Christian men, churches, clergy, couples, gift from God, God, pornography sin, sex and spirituality, sexual experience, spiritual