Celebrating with Idleness
Dear Nicholas, With all plans scrambled by Covid,  I forgot to take a vacation this year and instead have worked, steadily, barely pausing to look up, from my laptop on my sofa. On the late afternoon of December 10, I ran out of gas and came to a halt. I'm still halted, seven business days later. It seems that for this year's Christmas I'm celebrating with idleness.
I thought that if I paused,  I'd pitch into household projects, but no, nothing so ambitious.
Instead
My to-do list includes
*sleep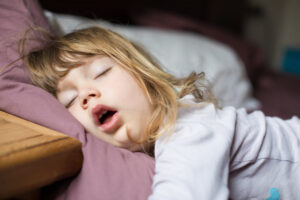 *easy gossipy reading (The Daily Mail, Melania and Me)
*coloring pictures in a coloring book
*playing in the yard
*chatting
*Netflix
*jigsaw puzzling
*patting the dog
*wondering how long I'll dare to loll around
A Regression?
This list makes me sound like a sedentary third-grader.
Being self-employed, I have the freedom to over or under-work, as long as I'm meeting deadlines. I'm prone to overwork, probably typical, if not 100% true of the self-employed.
I was happy I could work at home and wanted to make good use of the time. In recent weeks I knew I'd been running on thread-bare tires, but didn't slow down until two friends urged me to stop, take a break. I did.  I stopped, took a nap, then slept eleven hours that night.
A Languid Yule
This idleness at home is a strange sensation. I didn't set a date for when it will end, but I think it may well continue until the New Year (with perhaps a glance or two at my book-in-progress.)
The combo of Covid and idling makes for an unusual Christmas. It will be just Bob and me and some take-out turkey. And we're scheduled to have a fierce winter storm Christmas day. The holiday will be quiet and cozy and lazy.
My Indian Christmas
I had a quiet Christmas once before, the winter I spent in Varanasi researching my novel Sister India. I was the only tenant in a two bedroom guest flat. In honor of the day, the housekeeper Sakhai hung a garland on the frame of my mosquito net. He and I didn't speak each other's languages, but the meaning of his gesture was clear. I found a Christian church and went to a very long service–all in Hindi, of course. Back in North Carolina, I wouldn't have gone to church; I'd have been unwrapping presents with my family and over-eating.
In Varanasi, I was invited for dinner Christmas day at the home of a professor at the university that was hosting me. A thoughtful invitation. He and his wife were so late picking me up, though, that I'd given up on their arriving. Yet while I waited, I didn't feel free to leave the silent apartment. Eventually, they showed up; I enjoyed their company and Christmas felt restored.
This Christmas, I feel as if I'm being restored. It's not what I expect of this usually wildly busy season, but it's good.
And I hope your celebration is everything you want it to be, with some excellent surprises.
Love,
Peggy
Categories: Uncategorized
Tags: being self-employed, coloring pictures, cozy and lazy, felt restored, forgot to take a vacation, gossipy reading, idleness at home, igsaw puzzle, pictures in a coloring book, plans scrambled by covid, playing in the yard, prone to overwork, quiet Christmas, take a break, take-out turkey, unusual Christmas, Varanasi